Two outstanding graduating students receive 2022 President's Award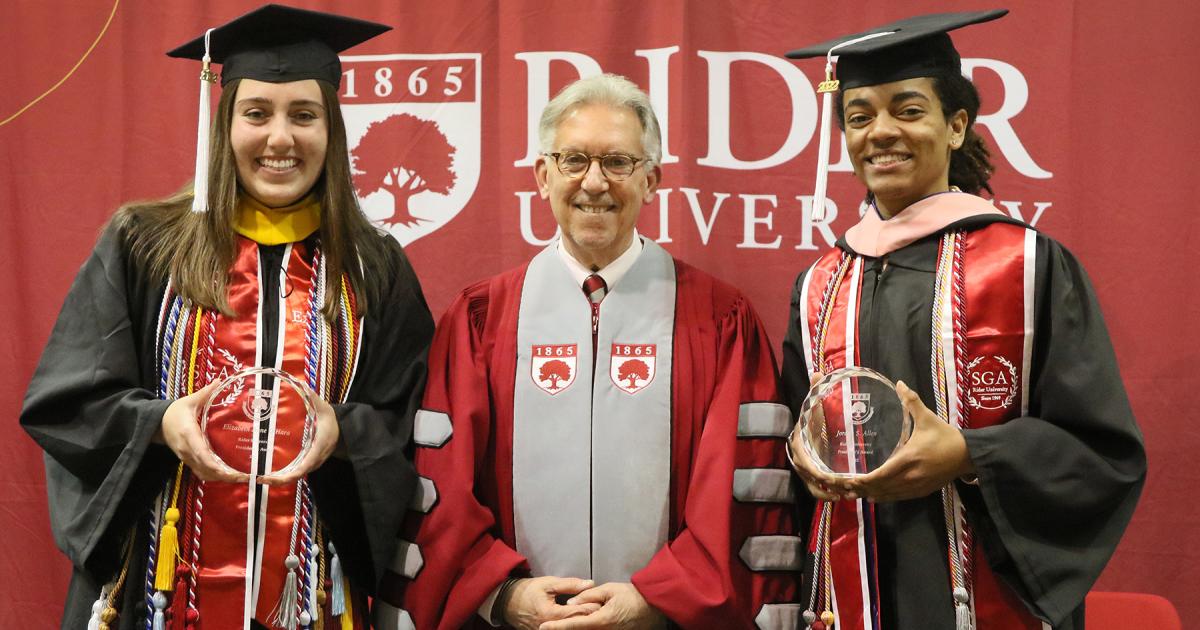 His work with the Unified Sports Club influenced his career path. She plans to focus on accessible technology, designing and developing software with particular attention to visual, auditory, motor and cognitive abilities. After graduating, O'Hara will attend Villanova University where she received a full scholarship to pursue a master's degree in software engineering.
She holds a 4.0 GPA and is a three-time Andrew J. Rider Scholar, representing the top 1% of seniors, juniors, and sophomores at each of Rider's colleges and colleges. She is a member of Omicron Delta Kappa, the national leadership honors society, and Alpha Lambda Delta, the national freshman honors society.
O'Hara has served as an orientation manager, tour guide, and member of the Women's Lacrosse Club and Relay For Life planning committee. She earned a leadership certificate through Rider's Leadership Development Program.
Allen, a music education student, is one of the first Westminster Choir College students to hold a position on the SGA board. He is the Vice President of Class Relations. In this role, he supervises the four lawyers of the group. He also served as Westminster Choir College Class of 2022 President, Freshman Class Secretary, Sophomore Class President, Head of Guidance, Vice President of Phi Mu Alpha Sinfonia, a men's music fraternity and recruiting chair for the Sigma Phi Epsilon fraternity.
"Winning the President's Award was the icing on the cake of my years here at Westminster Choir College and Rider University. It was an indication to me that I really made an impact on my community and left my mark here at the university," said Allen, who is a member of the National Association of Music Educators, Soulfege A. Capella, Deaftones A Capella, the Westminster Jubilee Singers and the Westminster Concert Handbell Choir, where he is currently a teaching assistant.
Allen is also an active member of his community. At Light of the World Family Worship Church in Hamilton, New Jersey, he volunteers as a middle school Sunday teacher and praise and worship leader. At the Vanguard Theater Company in Montclair, New Jersey, he works with children and adolescents as a workshop instructor and private voice and piano teacher.
Allen has a 3.8 GPA and will be pursuing his master's degree in music education this fall at Rider. His ultimate career goal is to work in higher education so he can make a difference in the lives of future generations of students.