Testing: Repsol Honda test team ready for 2022 season opener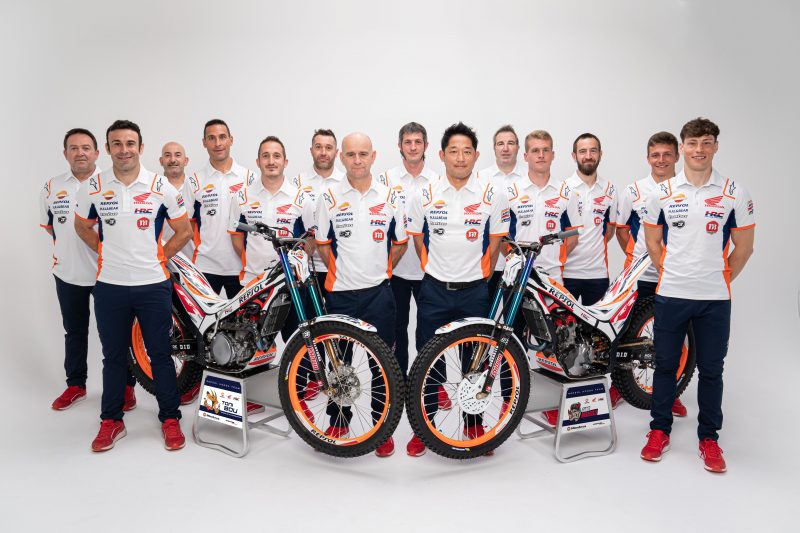 The FIM X-Trial World Championship is due to start next week in France where Toni Bou will begin his defense of the championship title.
The 2022 FIM X-Trial World Championship season begins with a revamped Repsol Honda Trial team whose riders will aim to take top honors at all levels. The pre-season work proved to be very intense, but very fruitful, with the team and the bike determined to push their limits in the various competitions to come.
Super-champion Toni Bou remains the spearhead of Team Repsol Honda. After securing an incredible 30th world title last October, the insatiable runner will be looking to expand his long list of victories (125 outdoors and 69 indoors) by adding a few more gold medals to his tally.
Joining Bou in the Repsol Honda team pits this year will be up-and-coming young talent Gabriel Marcelli. At just 22 years old, the 2019 Trial2 world champion was the revelation of the premier class of the 2020 season, finishing last year in great form with third place in the Spanish championship and fourth in the world championship of X-Trial, which he concluded. with second place at the Palau Sant Jordi in Barcelona.
Other news: after a long and successful racing career – having hung up his crampons at the end of the 2021 World Championship – Takahisa Fujinami takes over as head of the team. His vast experience will undoubtedly make him a valuable asset for team management.
"We are starting a new season and, as always, we will go all out." Tony said. "I think we had a good pre-season and worked hard, both on the bike and in training.
"I think we are very well prepared physically for the first test and we are looking forward to it. The rules of the X-Trial are back to what they were a few years ago and I think it will be better for everyone, because before a lot of luck was taken into account.
"This year, I will have Gabriel as a teammate in the Repsol Honda Trial team. He is a great rider, very hardworking and with a promising future. We hope to have a very good season."
MORE READING…