Sound Transit board must act now on passenger experience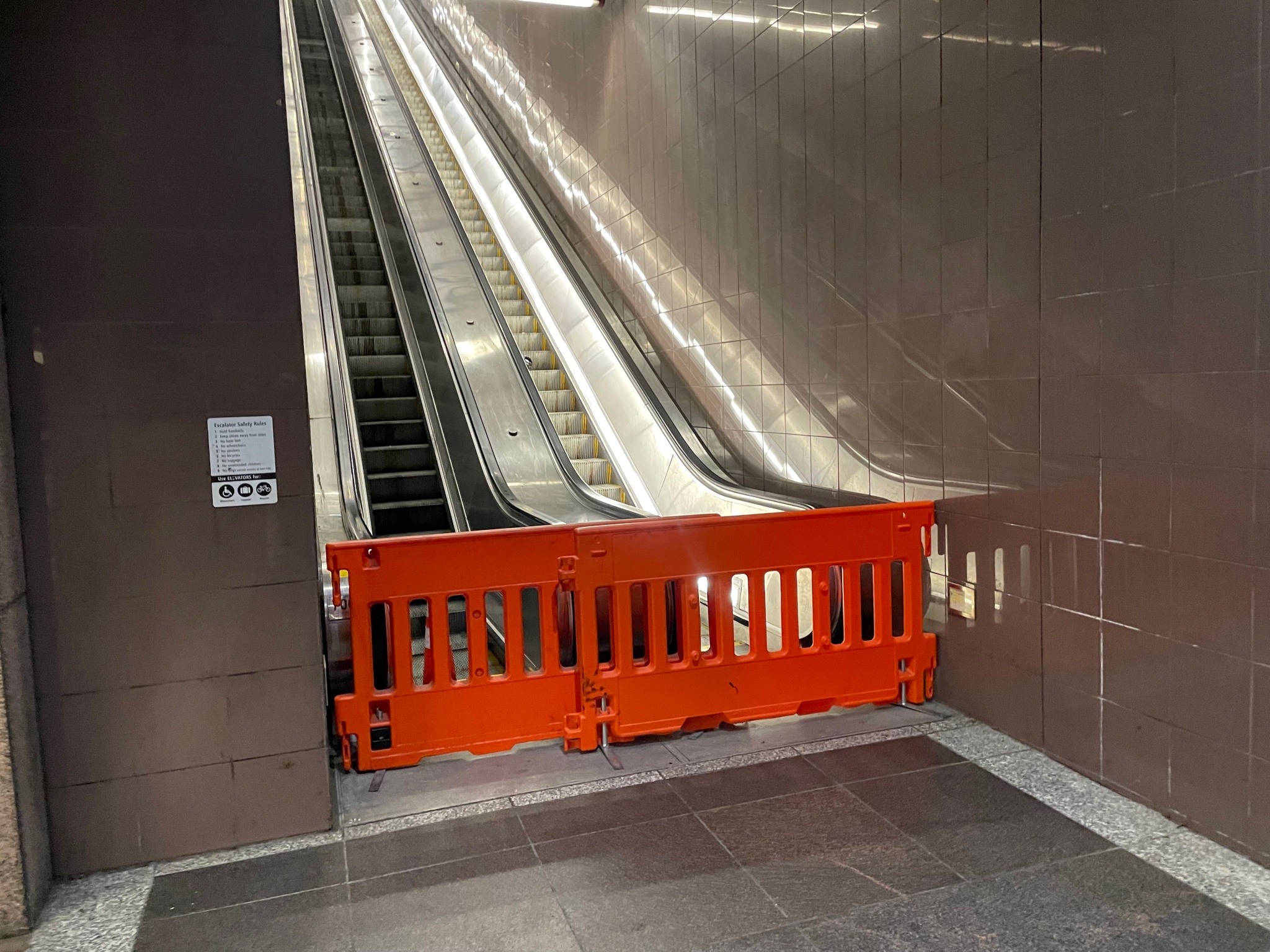 The Sound Transit card sleeps behind the wheel. Runners can see it clearly as they venture onto Link. Enter any station and you will find garbage collection on platforms and tracksin station corridors and escalator grates, and around unmaintained collection bins. Broken escalators and the elevators? Check. Cracking of platform slabs and leaky ceilings in brand new stations? Recheck. Liquids and crisps sloshing around on trains and ever lower frequencies than before the pandemic? Check, check, check. And it's not just Link. Sounder gets rolled by Burlington Northern Santa Fe intentionally delays trains and agency partners are struggling in providing ST Express bus services in part because of personnel policies fully under their control.
That's no way to make a system work, but most board members seem much more concerned about future Link expansions in their Fiefdoms (including those to traffic dead zones) and esoteric pricing policies than they are about day-to-day operations, maintenance and ultimately the driver experience that affect their constituents.
Last June, at a meeting of the Rider Experience and Operations Committee, the Board of Directors was informed that over 600 people had writing in on the dire state of vertical transportation systems (expected to last until 2031 unless there is a policy change) and some extreme service reductions the staff had in mind a series of modest maintenance projects collectively dubbed "Future Ready". When things happened, no board member had the curiosity to ask about Future Ready plans and the committee chair brazenly claimed that the board was well informed about them (not true).
Widespread public outcry later led Sound Transit to rethink and successfully alleviate the pain of initial labor Future Ready, but it's not because a board member has publicly challenged the staff. And the bus bridges during maintenance closures have left a lot to be desired, which can also discourage passengers. The council also never took any follow-up action to address the deteriorating situation with escalators and lifts.
Sound Transit cannot simply be an agency mired in bureaucracy where staff choose what the board hears, sees and thinks. Effective board oversight is essential. Board members should push staff to solve problems as they arise and challenge staff on bad assumptions and bad plans. It should not be necessary for advocacy journalism to fulfill this role.
The board must act with urgency and intent. Board members need to demonstrate that they genuinely care about the driver experience and compel staff to follow through. If they don't, they risk damaging not only the Link brand, but the entire Sound Transit brand for many years to come. The bad experiences of cyclists do far more damage than any series of photo ops and newscast successes can overcome to build confidence and optimism about the future.
To the council's credit, they chose Julie Timm as the agency's new CEO earlier this summer. Although she's only been in the job since September, Timm appears to be trying to do everything she can for the right ship – especially for everyday riders – and has been communicating her observations to the public outside of meetings on the board of directors. Congratulations, but it takes two to tango. The board holds the power of the stock market and the political force.
Board members can begin to address passenger experience issues by hosting truly passenger-centric meetings. Bring in defending runners and ask them what their concerns are. Ask them how the board can take action to improve system conditions. Then, translate those concerns into real financial and policy guidelines. The board can also go further by bringing non-voting rider advocates to the board as permanent members to help in this area.
Taking substantial action will not be easy. It will take a comprehensive user experience program, additional funding and more staff to bring Link back to a state of repair and operation. This will affect the larger financial plan and perhaps timelines of the Sound Transit 3 project, but passengers made happy today are still passengers boarding tomorrow. That's what you should do.
Fortunately, at the moment it is budget season. The council has the ability to make very substantial investments in the experience of the riders. And we know exactly where the budget fails even with the proposed increases: pilot experience and operations. The board needs to comb through the budget, strengthen it, and fix a broken system.
A few specific suggestions to at least get the ball rolling:
Fund floating station cleaning staff throughout the system (existing light cleaning cycles are not close enough), relocating trash cans to platforms, and instituting vehicle cleaning sweeps at the end of each Link ride;
Put more money in good condition for leaks, cracked floor tiles and other station infrastructure and facilities;
Accelerate a robust, inclusive and passenger-centric vertical transport design process for downtown stations, reduce replacement time by at least five years and accelerate the deployment of vertical transport monitors;
Hire and fund more staff to operate the Link 1 line every six to eight minutes all day, every day (10 and 15 minute frequencies on a subway system are catastrophic and regularly cause overcrowding); and
For God's sake, turn on real-time arrival information at stations as soon as possible – don't take 'not yet' for an answer.
The board can't keep letting the wheels come off. It's time for the board to get to work. It's time to get public transit back on track.

Stephen is a professional urban planner in Puget Sound with a passion for sustainable, livable, and diverse cities. He is particularly interested in how policies, regulations and programs can promote positive outcomes for communities. With stints in big cities like Bellingham and Cork, Stephen currently lives in Seattle. He primarily covers land use planning and transport issues and has worked for The Urbanist since 2014.