Rider University announces $80 million fundraising campaign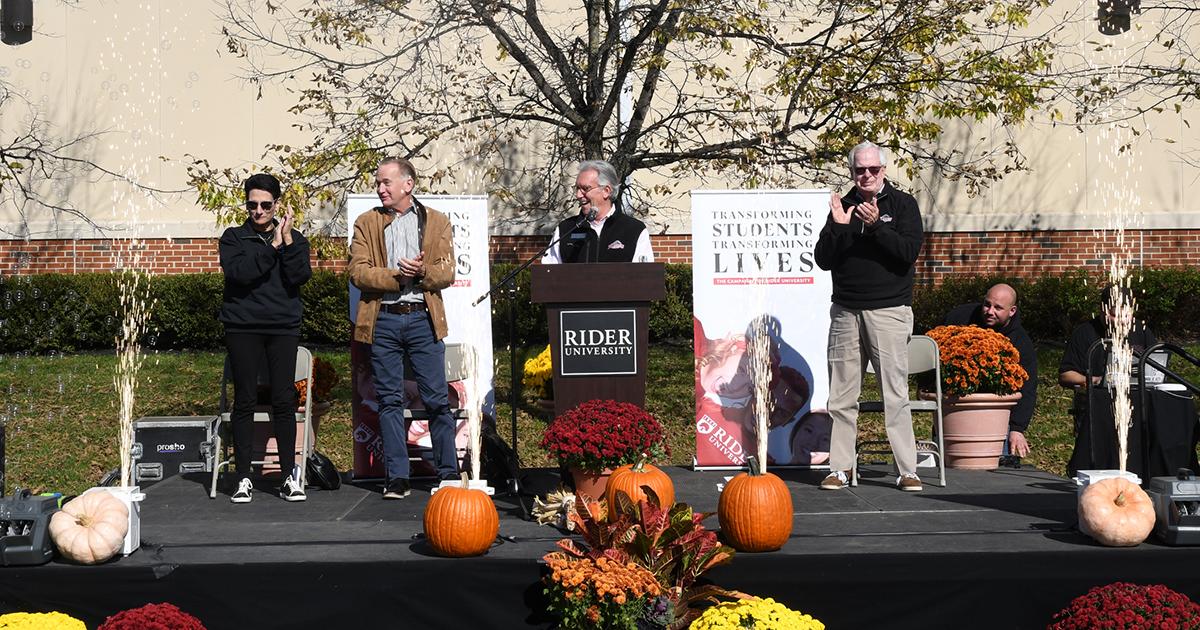 Lynch is Chairman of the Board of TE Connectivity, a leading provider of connectivity and sensor solutions. Mazzotti is the retired executive director of Philadelphia Futures, a nonprofit that serves low-income, first-generation college students, and Rue is the president and owner of Rue Insurance in Hamilton Township, New Jersey.
"As a longtime Rider supporter, I am honored to be a part of this next step in University history," Lynch said. "Our campaign was well underway when the pandemic hit, but like many private higher education institutions, Rider has been hit hard by the impact of COVID. As the University restores multi-year financial stability, the Transforming Students — Transforming Lives The campaign is needed more than ever.
Rider empowers students to pursue their passions through more than 100 programs in business, arts, science, education, and liberal arts. Through the University's engaged learning program, students participate in real-life experiences that shape their destinies, preparing them to embark on successful careers and become leaders in their fields. Established over a century and a half ago, the University has grown from a single classroom in Trenton to a comprehensive coeducational university on 280 acres in Lawrenceville, New Jersey. Today, Rider continues to evolve through new academic programs, innovative partnerships, and an improved living and learning environment.
Previously, Rider had only held one other fundraising campaign. This effort, "Preparing for Success", ended in 2003, raising $55 million.
For more information on Transforming Students – Transforming Livesvisit rider.edu/transform.