Rider Rumblings: Instant skid, return to win column against Edmonton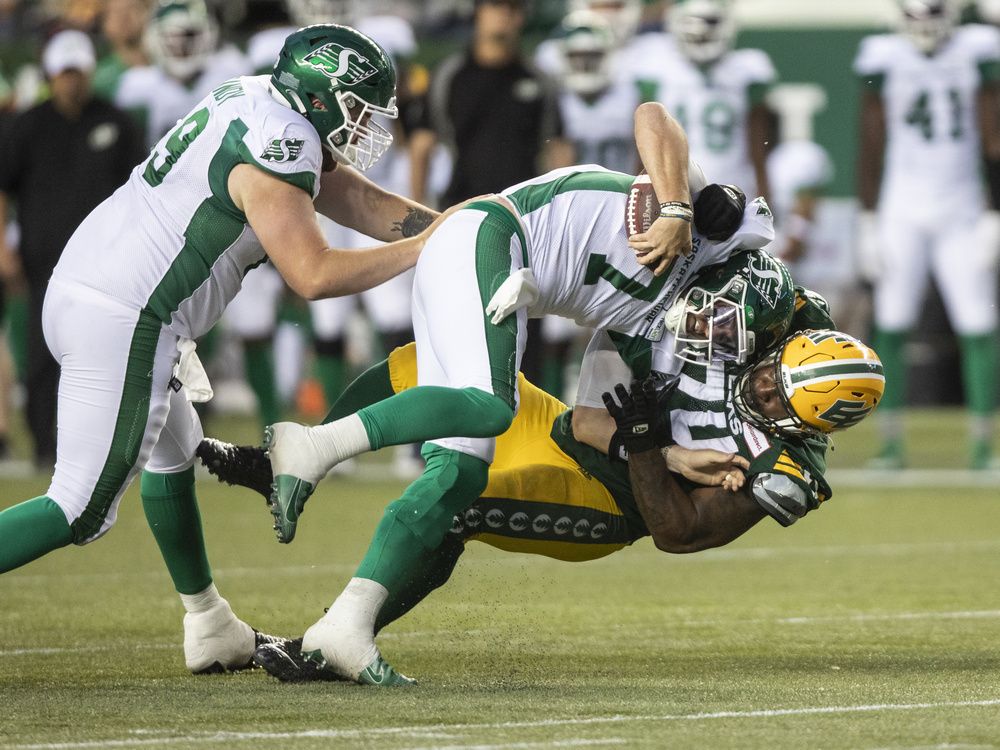 The Runners beat the Elks in Edmonton 34-23 on Saturday, ending a three-game losing streak.
Content of the article
Rob Vanstone and Murray McCormick discuss the latest news surrounding the Saskatchewan Roughriders coming off a bye week.
Content of the article
The Riders' final game against the Edmonton Elks on Saturday was a 34-23 win that snapped a three-game losing streak to 5-4 overall. Their last game was a loss to British Columbia on July 29.
Rob and Murray discuss Cody Fajardo's performance at Commonwealth Stadium, the Riders' offensive line and the matchups that await Saskatchewan in the second half of the season.
The Riders play back-to-back games against the BC Lions in weeks 11 and 12, followed by another back-to-back game against the Winnipeg Blue Bombers in weeks 13 and 15.
The world of sport is constantly changing, and so is the weather. Supplement your regular sports coverage regimen by subscribing to the Regina Leader-Post's 306 Sports Fix newsletter. Each week, Sportswriter Rob Vanstone will provide additional commentary on the Roughriders, Pats and other teams/sports of interest, as well as a look behind the curtain. Click here to subscribe.