Rider Rumblings 131: Chat with Craig Reynolds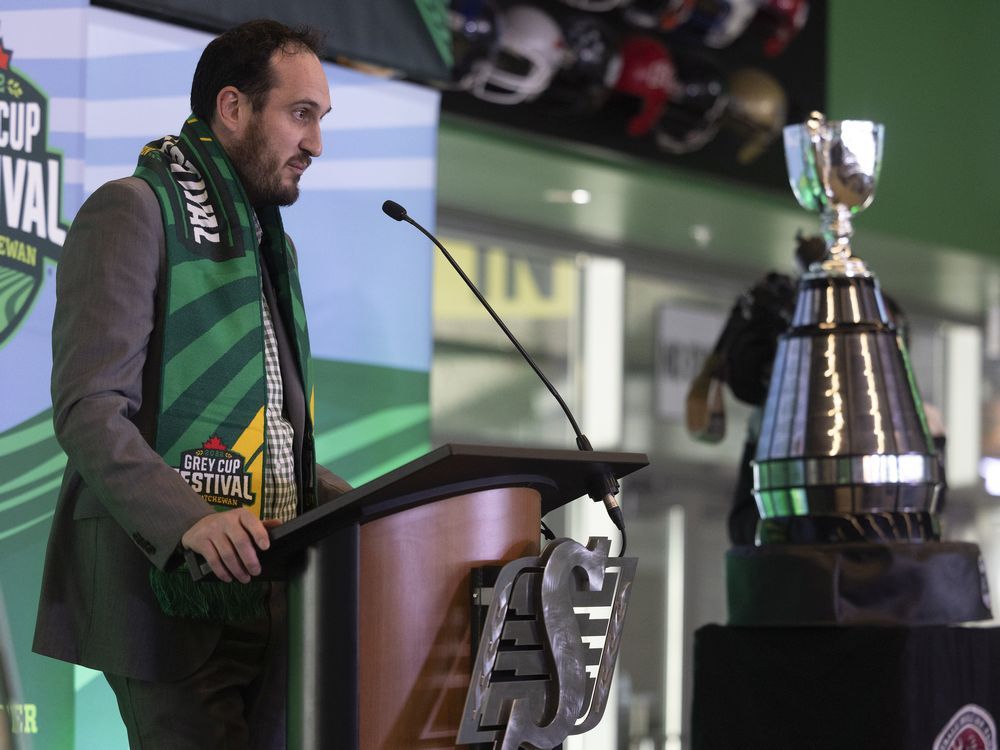 Content of the article
Craig Reynolds, CEO and President of the Saskatchewan Roughriders, joins Rob and Murray in this week's edition of Rider Rumblings.
Content of the article
He discusses the next Gray Cup game, which will take place at Mosaic Stadium on November 20, the halftime show, general manager O'Day and coach Dickenson, and the ticket situation.
The Roughriders finished this season with a 6-12 record, missing the playoffs for the first time since 2016.
Here are some recent stories about the Riders and the Gray Cup.
Analysis: Roughriders should do whatever it takes to land Bo Levi Mitchell
Analysis: Sunday's CFL Division Finals are full of talent
'Country all-stars' to host Gray Cup halftime show
Kevin Mitchell: 100 years ago, Saskatchewan's first contact with the Gray Cup was a muddy and humiliating affair
Rob Vanstone: All-Star fiasco is an all-time CFL fumble
The world of sport is constantly changing, just like the weather. Supplement your regular sports coverage regimen by subscribing to the Regina Leader-Post's 306 Sports Fix newsletter. Each week, Sportswriter Rob Vanstone will provide additional commentary on the Roughriders, Pats and other teams/sports of interest, as well as a look behind the curtain. Click here to subscribe.