Rider Rumblings 121: Fajardo lost at home, confidence blow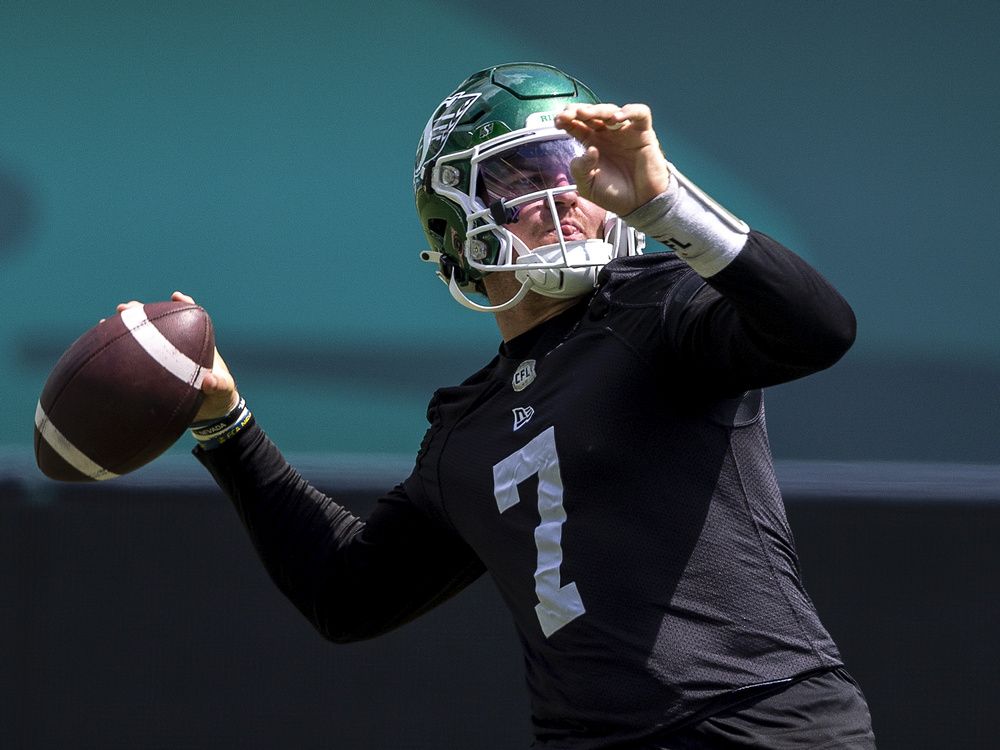 QB Cody Fajardo retired late in the first half of Friday's loss to the BC Lions at Mosaic Stadium.
Content of the article
In Friday's loss, QB Cody Fajardo was taken out of the game late in the first half of the game, with Mason Fine in the back. Fajardo later told the media his confidence was shaken.
Fajardo was taken out as the game was 21-3. Fine drew and the Riders scored a touchdown, but nothing more as the Lions picked up another victory in Regina.
The Riders have eight games left in the season, including one more against British Columbia. Then they will face the Winnipeg Blue Bombers in a back-to-back game on September 4-10.
The world of sport is constantly changing, just like the weather. Supplement your regular sports coverage regimen by subscribing to the Regina Leader-Post's 306 Sports Fix newsletter. Each week, sportswriter Rob Vanstone will provide additional commentary on the Roughriders, Pats and other teams/sports of interest, as well as a look behind the curtain. Click here to subscribe.