Rider renames campus pub in honor of Muller family gift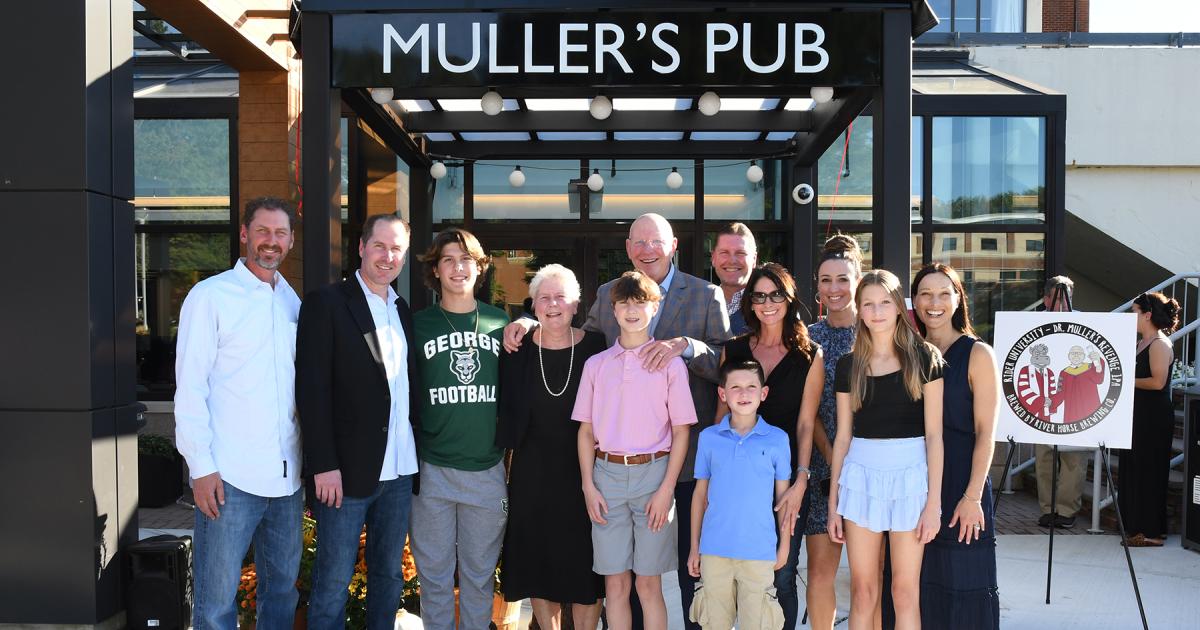 The Mullers' bond with the University has always remained strong. In addition to their sons, daughter-in-law, Daniella Muller '17 is also a Rider graduate. Through Team Toyota of Princeton, the family supported Rider's Annual Fund and Athletics. Princeton's Toyota team has also been the seven-year sponsor of the annual Rider's Cruisin' from Commencement contest, where a grad student can win a free two-year lease on a new car.
"The Mullers' continued and vibrant support of the University, its students, and our student-athletes is most encouraging," said Rider President Gregory G. Dell'Omo, Ph.D. the Mullers invest in the transformation of Alumni Gym. We are fortunate that Rider alumni and friends support our vision for Rider Arena, and that they want to improve this facility and help improve the overall experience for our students.
Prior to getting into the auto business, Muller worked for his father at Paul J. Muller Associates, a banking firm that set up banks to do indirect financing business with auto dealerships. He opened his first dealership in Lawrenceville, New Jersey, in 1983 and has bought, opened and sold nine other dealerships since then.
A philanthropist and active member of his community, Muller has also been honored by a number of organizations, including the Caron Foundation Treatment Centers, the Boy Scouts of America, the Philadelphia Police Athletic League and the Philly Ad Club, where he served for two years as the first vice president of the Club's educational foundation which promotes student scholarships, mentorship and professional development.
Team Toyota is also a longtime partner of Philabundance, collecting and distributing hundreds of thousands of pounds of food in the Philadelphia area each year during the holiday season.
The Rider Arena project will upgrade the alumni gymnasium with features such as expanded and luxurious seating with an entertainment suite; increase the size of the building's lobby and add areas dedicated to concessions and ticketing; and install a center-hung dashboard with digital display. In addition, the project will provide a new strength and conditioning center for student-athletes; significantly expand the field of sports medicine; and provide a dedicated locker room for the volleyball team.
To date, the University has raised over $12 million for the Arena Project, funding ongoing improvements to the historic alumni gymnasium. Over the years, upgrades have improved day-to-day operations for athletics, contributed to a better gaming experience for fans, and improved facilities for student-athletes, all while raising Rider's profile on ESPN broadcasts. very visible. With $6.5 million left to raise, the project is more than halfway to its fundraising goal of $18.2 million.
Gifts to Rider University can be made online at rider.edu/supportarenaproject.