Rider Recognized for Outstanding Student Voter Turnout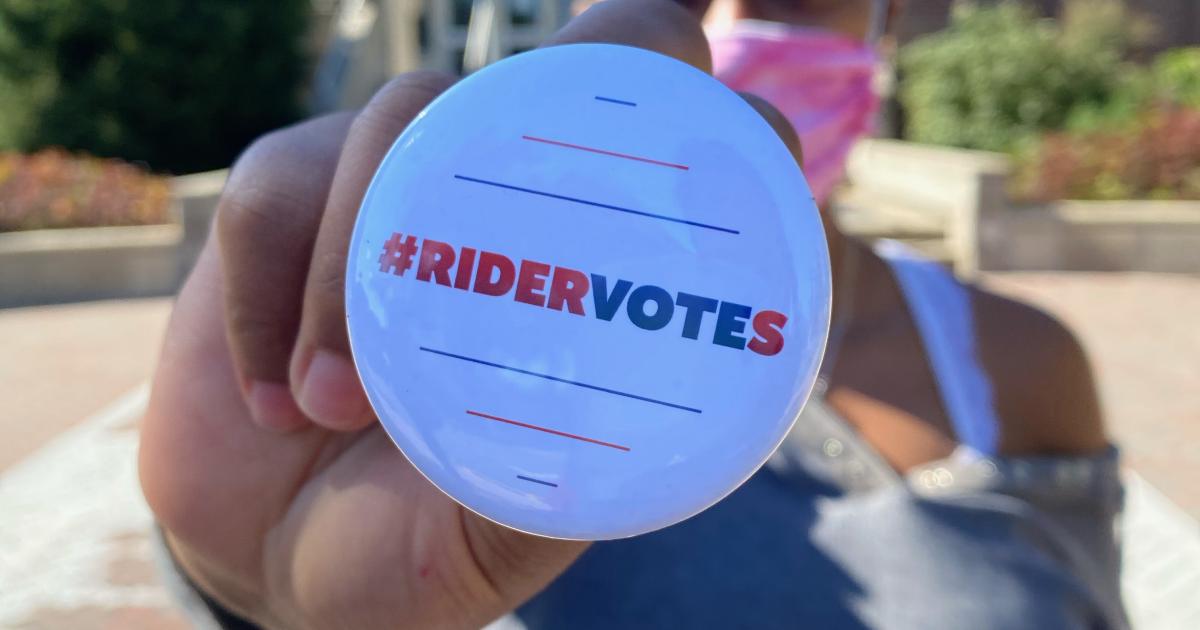 Beginning in July 2020, the Rider Votes team actively recruited students to register to vote at a number of campus events and voter registration drives. A number of trainings and educational events were held on registering to vote, critically thinking about issues while deciding who to vote for, learning election history, candidate information and more again. On Election Day, the Student Government Association provided a shuttle service to local polling places for students.
The 2020 election cycle saw unprecedented voter registration and voter turnout among students, according to the National Study of Learning, Voting and Engagement (NSLVE), a research study by the Institute for Democracy in Higher Education (IDHE) at the Jonathan M. Tisch College of Civic Life at Tufts University. IDHE reported that 66% of students voted in the 2020 elections, an increase of 14 points from 2016.
"The increase in voter turnout and student engagement in last year's presidential election in the midst of a global pandemic was enormous and will no doubt be linked to the tireless efforts of students, faculty , trustees and dedicated partner organizations who are part of the ALL IN Challenge network," says Jen Domagal-Goldman, Executive Director of the ALL IN Campus Democracy Challenge. "The hard work of these pioneering winners will help sustain many future leaders across the country. in realizing the fair and committed vision of democracy to which we aspire."
the ALL IN Campus Democracy Challenge is a national, nonpartisan initiative recognizing and supporting campuses as they strive to increase nonpartisan democratic engagement and full student participation in elections. The Challenge encourages higher education institutions to help students develop the habits of active and informed citizenship and to make democratic participation a core value on their campuses.