Rider President Named to NJBIZ Education Power 50 List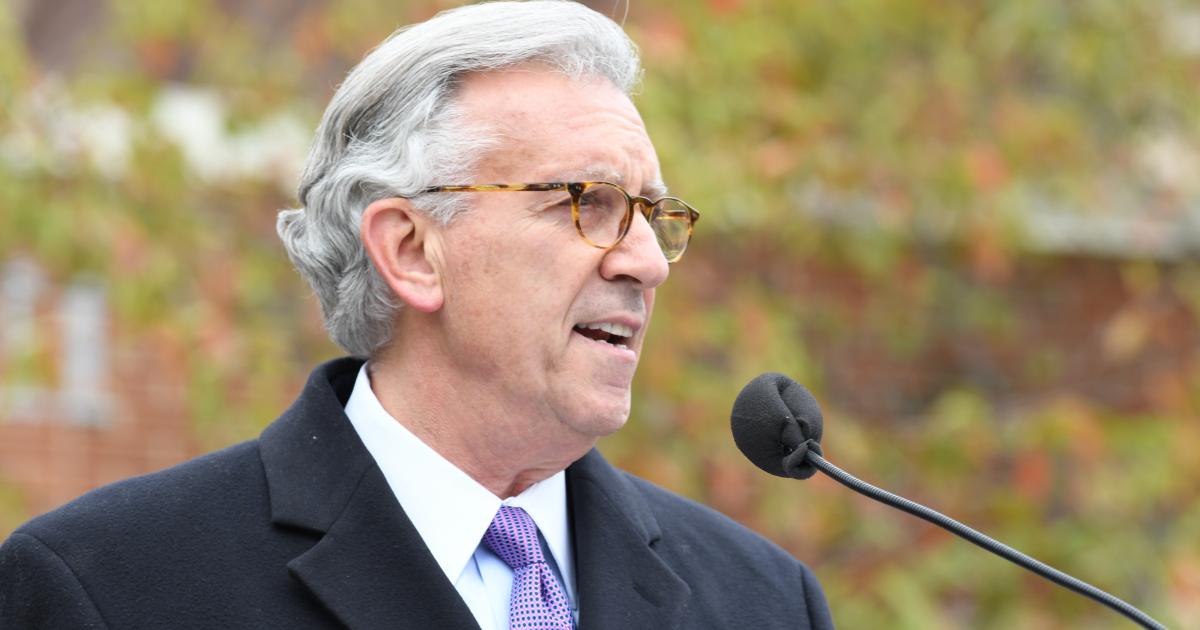 Gregory G. Dell'Omo, Ph.D., recognized as an influential leader in higher education
Rider University President Gregory G. Dell'Omo, Ph.D., has been named to the NJBIZ Education Power 50 List for 2021.
The annual list recognizes influential leaders in education from across the state. This year's list has been heavily influenced by the coronavirus pandemic and how New Jersey colleges and universities have responded to its impact.
"I am very happy to be recognized alongside those who are making a real difference in higher education," says Dell'Omo. "I want to share this honor with all my colleagues at Rider who have selflessly responded to the complexities of operating a university during COVID-19. Their dedication to Rider is what makes this university such a special community for our students.
NJBIZ notes Dell'Omo's optimism despite the many challenges in higher education brought on by the pandemic, as well as some of the innovative programs Rider introduced under his leadership.
These programs include Lifting Barriers, a series of new measures announced in 2020 aimed at bolstering the overall value of a Rider's education, including a 22% reduction in annual undergraduate tuition and strong support for career preparation and academic success.
In the spring of 2021, Dell'Omo spearheaded the launch of Rider's Cranberry Investment Program, which guarantees that Rider undergraduates who fulfill their responsibilities will either obtain entry-level employment related to their field of study or be accepted in a graduate or vocational school within six months of graduation. The Cranberry investment (named after the color of Rider's elementary school) reinforces the University's long-standing commitment to providing students with transformative experiences that lead to career success.
Dell'Omo became Rider's seventh president in 2015. In July, he was named vice president of Independent Colleges and Universities of New Jersey, or ICUNJ, and serves on numerous other boards and organizations that advocate and support the education, including the National Association of Independent Colleges and Universities, Executive Committee of the New Jersey Council of Presidents and Council of Presidents of the Metro Atlantic Athletic Conference.