Rider Dining Wins Second Consecutive National Award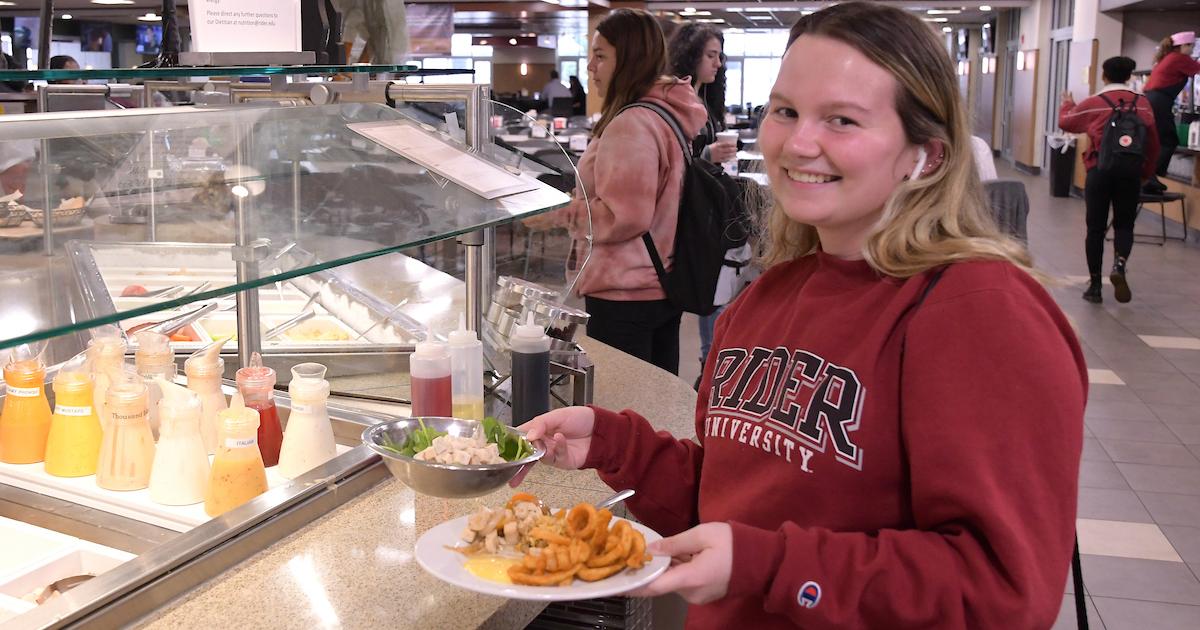 Rider Dining has won its second consecutive Gold Award from the National Association of College and University Food Services. The University received a gold Loyal E. Horton Dining Award in the residential dining category. The award recognizes excellence in residential restaurants.
"This award is truly a reflection of our dedicated staff serving the Rider community," said Mike Reca, Vice President of University Facilities and Operations. "It is an honor to once again be recognized for the quality of service from all of the staff at Rider Dining."
Rider's restaurant and catering services are operated by Gourmet Dining. Daly Dining Hall is Rider's residential dining facility, offering the widest variety of dining options for students. It offers classic grill, charcuterie and salad bar selections, homemade pizza and pasta, world cuisines and quick service options. Daly Dining Hall hosts a number of special diet and multicultural meals, including vegan, vegetarian, gluten-free, kosher during Jewish holidays, halal and Jain options. It also offers allergen-friendly options, soy-based alternatives, and peanut-sensitive environments. Daly's has a teaching kitchen where students can prepare their own meals, an on-site dietician, and a station that is free of eight major food allergens.
"Receiving a national award of this magnitude is an incredible honor, let alone years in a row," said Anthony Frungillo, executive vice president of Gourmet Dining. "It is truly a testament to the value of a shared partnership and a vision of how best to serve the community. It has been a passion for everyone involved in a delicious final destination.
The Loyal E. Horton Dining Awards are named after a founder and past president of the National Association of College & University Food Services (NACUFS). The association promotes excellence in college catering through educational programs and professional networks.
The awards celebrate exemplary menus, presentations, special event planning and new dining concepts. The winners are divided into small, medium and large institutions. Rider was recognized as a small institution.
Gourmet has been actively involved in supporting campus programs that help those in need, such as Meals on Wheels of Mercer County and the Rider Pantry, and has contributed to new projects and initiatives, such as the creation of an outdoor terrace outside the student recreation center. and a recent partnership between Rider and Philadelphia coffee company Saxbys.