Rider Business Students Place 3rd in National J&J Competition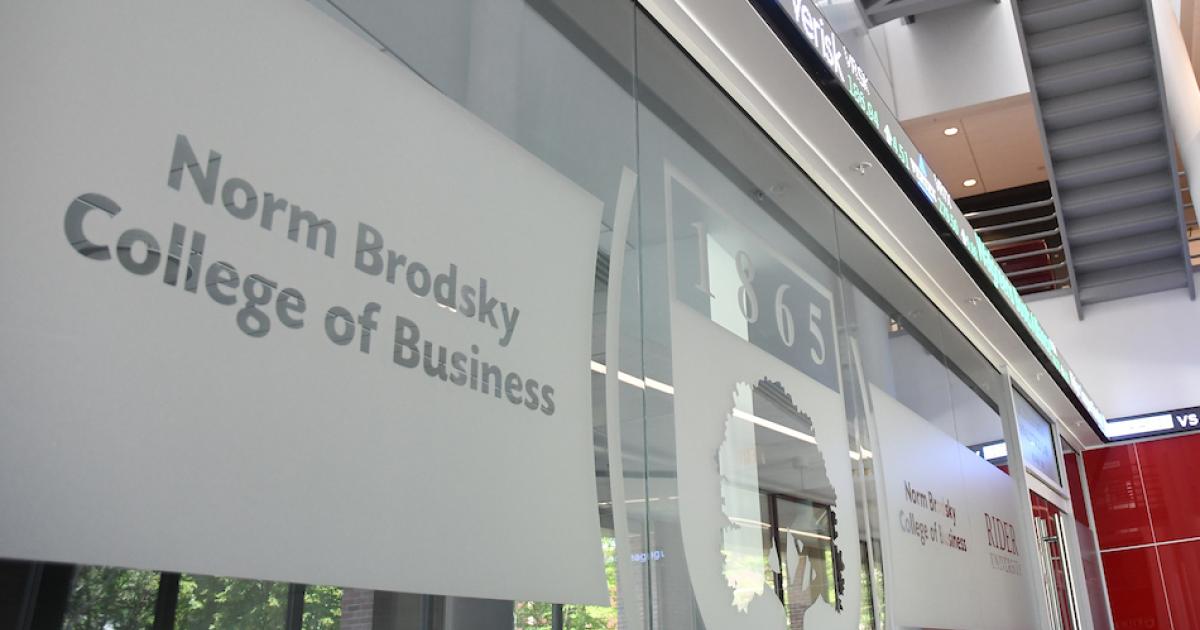 Six students from Rider's Norm Brodsky College of Business took third place in the Johnson & Johnson National Business Case Competition.
The team prepared a financial analysis and marketing strategy for a consumer product in Johnson & Johnson's skincare category, presenting both to a panel of company executives. Rider competed against 12 other colleges – Rutgers New Brunswick (first place), Penn State (second place), Lehigh (tied for third), Cornell, Villanova, Hampton, Ohio State, Rutgers Newark, St. Joseph's, The College of New Jersey, Temple, and the University of Southern California.
"The case represented real-world opportunities faced by J&J and provided students with a unique way to better understand the financial decision-making process employed by one of the world's most successful and admired pharmaceutical companies," said Dr. Larry Newman, associate professor of marketing. Newman and Professor William Totaro, assistant accounting instructor, served as advisors to the team.
Brandon Smith, sophomore in global supply chain and double major in finance; Kaitlyn Kurfuss, second-year marketing student; Hamna Ilyas, Junior Double Major in Healthcare Management and Business Analytics; Matthew Swinehart, sophomore accounting student; Nikayla Harrill, Junior Accounting Major; and Kevin Mendoza, senior finance major, made up Team Rider.
"We are incredibly proud of all the students involved," says Totaro. "They worked tirelessly throughout the semester and continued to impress Johnson & Johnson executives with their work."
Rider's National Team is derived from Newman and Totaro's "Case Analysis and Presentation" course. Students are divided into teams and analyze real business opportunities or problems. They then develop and present a set of recommendations to business decision makers. Rider faculty members and administrators provide feedback to groups in preparation for their presentations to an initial panel of Johnson & Johnson executives.
The course is closely aligned with the goals of Rider's engaged learning program, which requires students to complete at least two high-impact engaged learning experiences, such as leadership and mentorship or guided research, to satisfy their graduation requirements. Students who have already participated in the competition help as mentors to the class. The course prepares students to communicate effectively in writing and orally, to work with others in diverse groups, and to analyze real business problems, while applying business and management theories.
"This experience is a great opportunity for students to hone the most valuable skills employers expect of business school graduates these days," Newman said.