Off-road racer arrested as motorcycle gangs wreak havoc in fields and quarry near Doncaster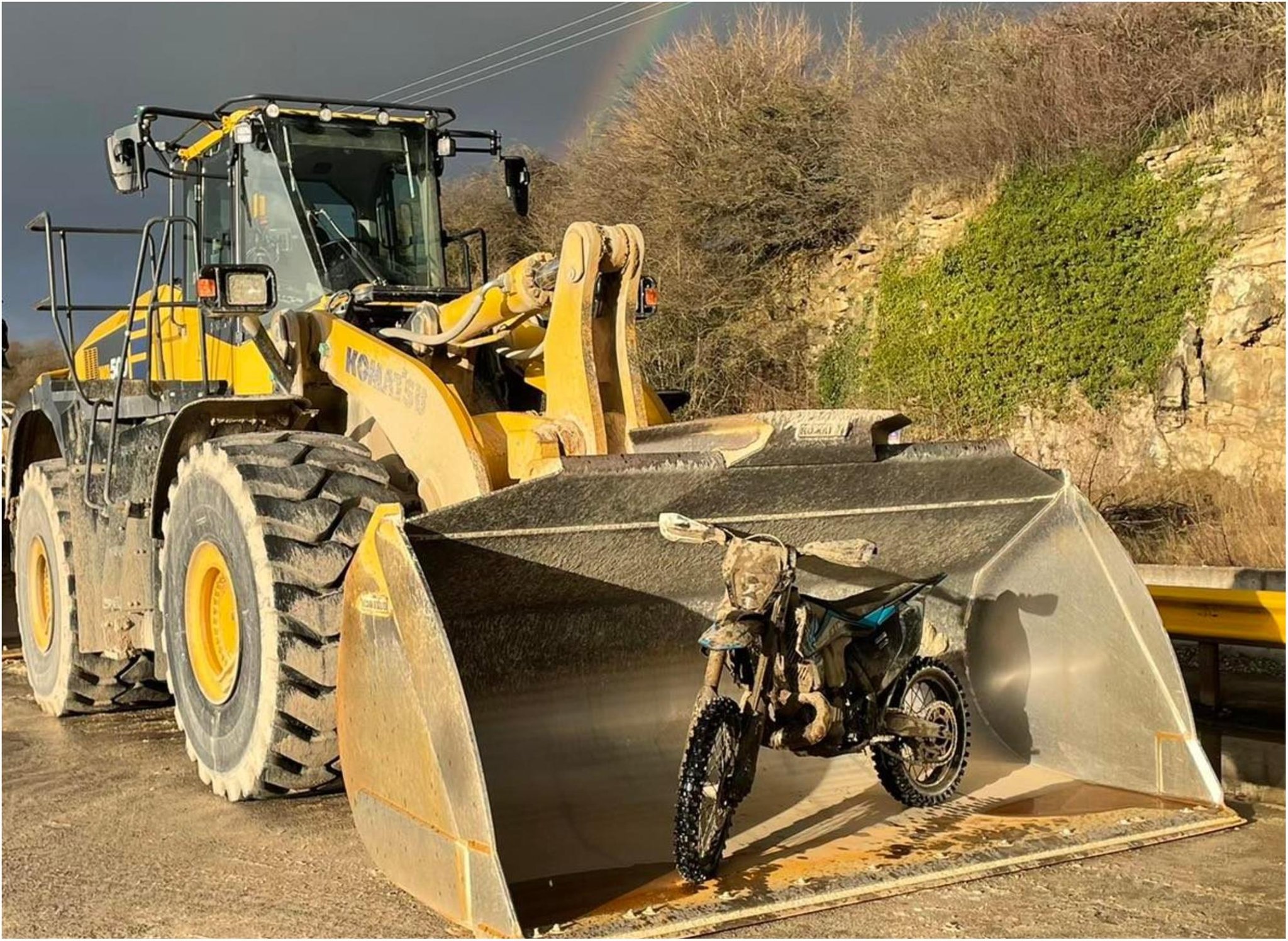 Police responded after horsemen were seen tearing up fields, breaking through hedges and narrowly avoiding walkers as they swerved on and off roads before dodging moving vehicles inside a quarry.
Officers from the South Yorkshire Police Off Road Team have revealed details of yesterday's operation between Braithwell and Stainton.
A spokesperson said: "Working quarries are not a playground for mature men on two wheels.
The police arrested the off-road biker in a quarry.
"We were told that bikes had passed through a freshly planted farmer's field from Braithwell to Stainton.
"No plaques of course because they don't want to be identified – they're just having fun after all!
"Many people walking and cycling in the area saw them going from field to field, directly on public roads in front of passing cars, and over other fields to get to Maltby Pit.
"The same old pit that is being turned into a nature reserve and country park for the local community.
Bikers roamed the farmers' fields.
"There has been a fatal accident involving a biker at the site in the past two years – it's dangerous with a lot of open caverns, so it's a hot spot for us to patrol to make sure people stay out. away and stay safe.
"They made their way to the Stainton quarry just across the road. They broke the hedges and defenses placed by the quarry owners and plowed another farmers field with fresh crops to get to the quarry.
"There was work there – millions of pounds of equipment.
"The bikers alerted security on site before sneaking in and out of the construction machinery.
"They are encroaching on private land, disrupting legal affairs, damaging farmers' crops and illegally using the roads to get here.
"Only two of our bikes were on this patch because it was a lot of people all over the county, but they ripped off this KTM that couldn't quite keep up with its buddies – it had to be slow, remember," we can't roll for the caramel. '
"OK, maybe we got a little help from our eyes in the sky. Remember to look up guys.
The owner of the bike had no license, no insurance, no plate, no keeper and no engine number, which officers suspect was run over.
The spokesperson added: "Bike seized, suspected of theft, to identify and hopefully locate the true owner.
"The runner, a 30-year-old boy, will be dealt with in court.
"We had salvage work at the heart of the quarry but had a little help from the construction workers.
"Thanks to the whole local community for reporting – a simple point in the right direction is enough.
"We will be patrolling this patch on a regular basis due to the increased risk for runners today to escape and the total disregard for mining activities. Lots of CCTV to review around, so better change those plastics again.