New Westminster Williamson Voices recording released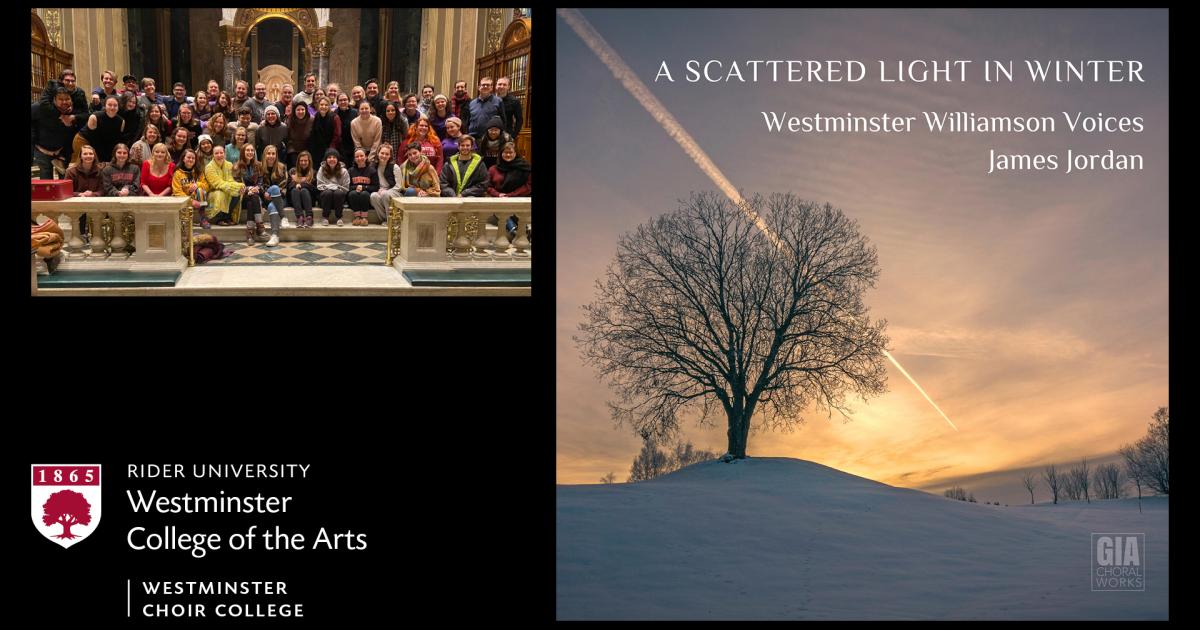 An innovative recording highlighting the talented students, alumni and faculty of Westminster
A scattered light in winterthe latest recording by the Westminster Williamson Voices, conducted by James Jordan, was released on the GIA Choral Works label.
With a mix of poetry set to music and new arrangements of traditional songs, it is a reflective and contemplative recording, perfect for the Advent and Christmas seasons. A scattered light in winter includes performances by three Westminster Choir College faculty members: Assistant Professor of Music Education Sangmi Kang, who performed the Korean gayageum, countertenor and assistant professor of voice Jay Carter, and Associate Professor of Sacred Music Steve Pilkington, who accompanied the performance of his entire composition In the middle of dark winter.
The recording also includes music composed or arranged by Westminster alumni: Gerald Custer '75, John Frederick Hudson '13, Thomas LaVoy '13, Anthony Maglione '01 and Sam Scheibe '21, as well as Associate Professor of Music damn Steve Pilkington.
Two works are settings of poems written by Dan Gioia, former California poet laureate and president of the National Endowment for the Arts: The Burning Ladder by Sarah Rimkus and The stars are rearranging now by Thomas LaVoy '13.
A scattered light in winter was recorded at the Cathedral Basilica of Saints Peter and Paul in Philadelphia in January 2020, shortly before the COVID-19 pandemic brought the world – and the choral community – to a standstill.
"All of the music on the CD reflects our hope for the future as we climb a twisting ladder leading hopefully to a brighter new time for our beloved university and our lives beyond the pandemic," says conductor James Jordan. "Our desire is to see a light behind what sometimes seems like a very closed door. This CD offers music for self-reflection, with the hope that these sounds can bring a new 'dispersed' light to each of us.
A Scattered light in winter is available on all major digital audio sites, including Spotify, iTunes/Apple Music, Amazon and GIA choral works.
Pictured: Westminster Williamson Voices and James Jordan taking a break from a recording session at the Cathedral Basilica of Saints Peter and Paul.