New certificate program creates alternative path to becoming a teacher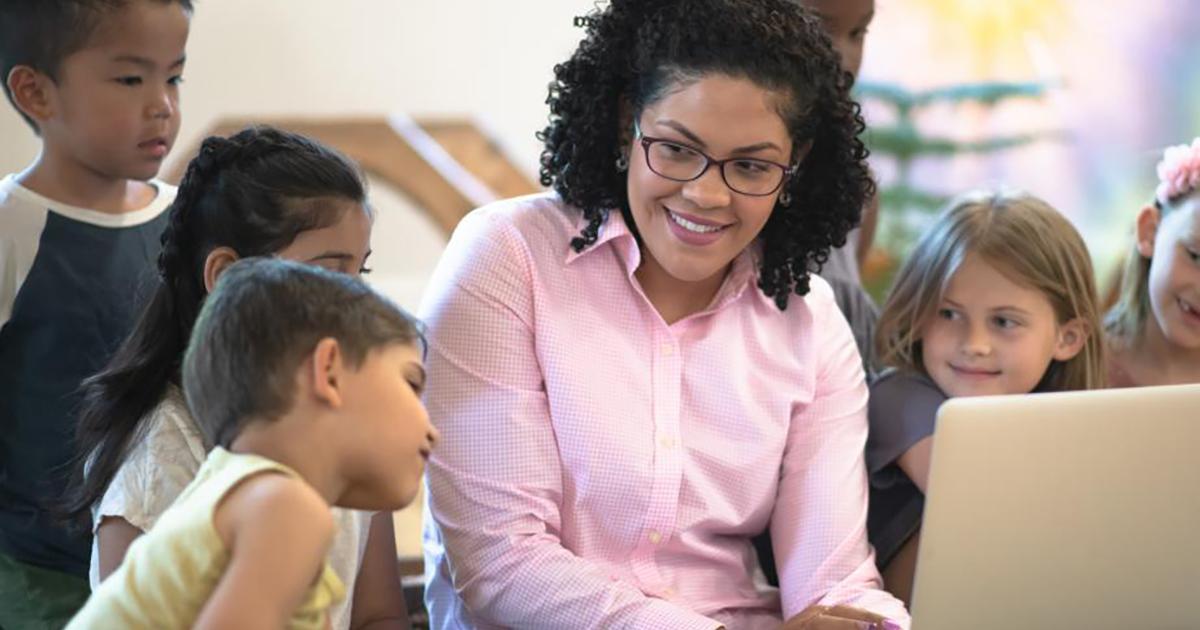 Rider University has received approval from the State of New Jersey to begin offering an alternative route teaching certificate.
The program is intended for individuals transitioning into the teaching profession who have a bachelor's degree or higher, but have not completed a formal teacher preparation program. To be eligible, they must hold a Certificate of Teaching Eligibility (CE) and have been tentatively hired by a New Jersey public school district to teach in their intended certification area.
The Rider program consists of 27 hours of college-level credits and can be completed in the two years prescribed by the New Jersey Department of Education. It offers a combination of online and on-campus courses and is designed to accommodate candidates who work full-time in their teaching position while attending part-time evening classes.
All credits from the alternate route program can be applied to Rider's 30-credit Master of Arts in Teaching (MAT) program, which means candidates who pass the certificate will only need to complete an additional course of three credits to earn their master's degree.
Dr. Kathleen Pierce, director of Rider's MAT and Post-Baccalaureate Teacher Certification programs, also leads the new Alternative Teaching Certificate program. She says candidates who choose this option face a unique set of challenges, and the Rider program was set up to help them succeed.
"It's hard to change careers, especially in a very complex field like teaching," says Pierce. "The alternate route candidates have a very hectic school day. They learn on the job, which can be intellectually, physically, and emotionally demanding. Our teacher preparation courses help candidates process what they are going through and give them the chance to learn alongside other adults who are also transitioning from other fields of employment.
Pierce explains that this is done in several ways. The first is through the program's introductory course, entitled "Reflection and Mentoring in Professional Teaching Practice". She describes it as a seminar where students work one-on-one with a faculty member to better acclimatize to the world of teaching.
"This is truly a professional acculturation course for candidates to reflect on what is happening in their classrooms against what current research and literature says about teaching practice," she says. It covers topics such as classroom management, teacher identity and diversity, teaching and learning, asking for feedback, and working with mentors.
After completing the introductory course, candidates for the alternative route begin taking courses alongside student candidates for the Rider post-baccalaureate teacher certificate program. Pierce says that class integration provides an invaluable benefit.
"In other alternate route programs, candidates get work experience during the day, and then they tend to take their teacher preparation classes in isolation," she says. "There is no isolation with Rider. Candidates have the opportunity to work, laugh and learn with a group of adult peers, all of whom are changing careers and working toward teacher certification."
Since many post-baccalaureate students are employed in school districts in roles such as aides, paraprofessionals, and substitute teachers, they also provide valuable perspective that they can share with their classmates.
"They can discuss strategies for designing a program or implementing assessments, and they can also empathize with common struggles. Our program is truly a fertile place for professional entry because you have this built-in support system and opportunities for helpful and informed discussions, guided by experienced faculty and candidates' own experiences in diverse communities, school systems and school levels.
Courses are designed for students to improve their overall preparation for teaching and learning, and provide a path to certification in a wide range of areas, such as art, business education, dance, English as a Second Language, Health and Physical Education, Science, Elementary K-6, English Language Arts, Mathematics, Early Childhood P-3, Social Studies, Drama, Music, and World Languages.
The alternate route program also includes a seminar held in conjunction with Rider's Office of Field Placement and State Certification to help prepare candidates for teacher certification for the edTPA, the performance assessment required for candidates to receive their certification.
Additional information about Rider's Alternate Route Teaching Certificate is available on Rider's website. Dr. Kathleen Pierce can be reached at [email protected].