MX Nationals Landrake: Event Overview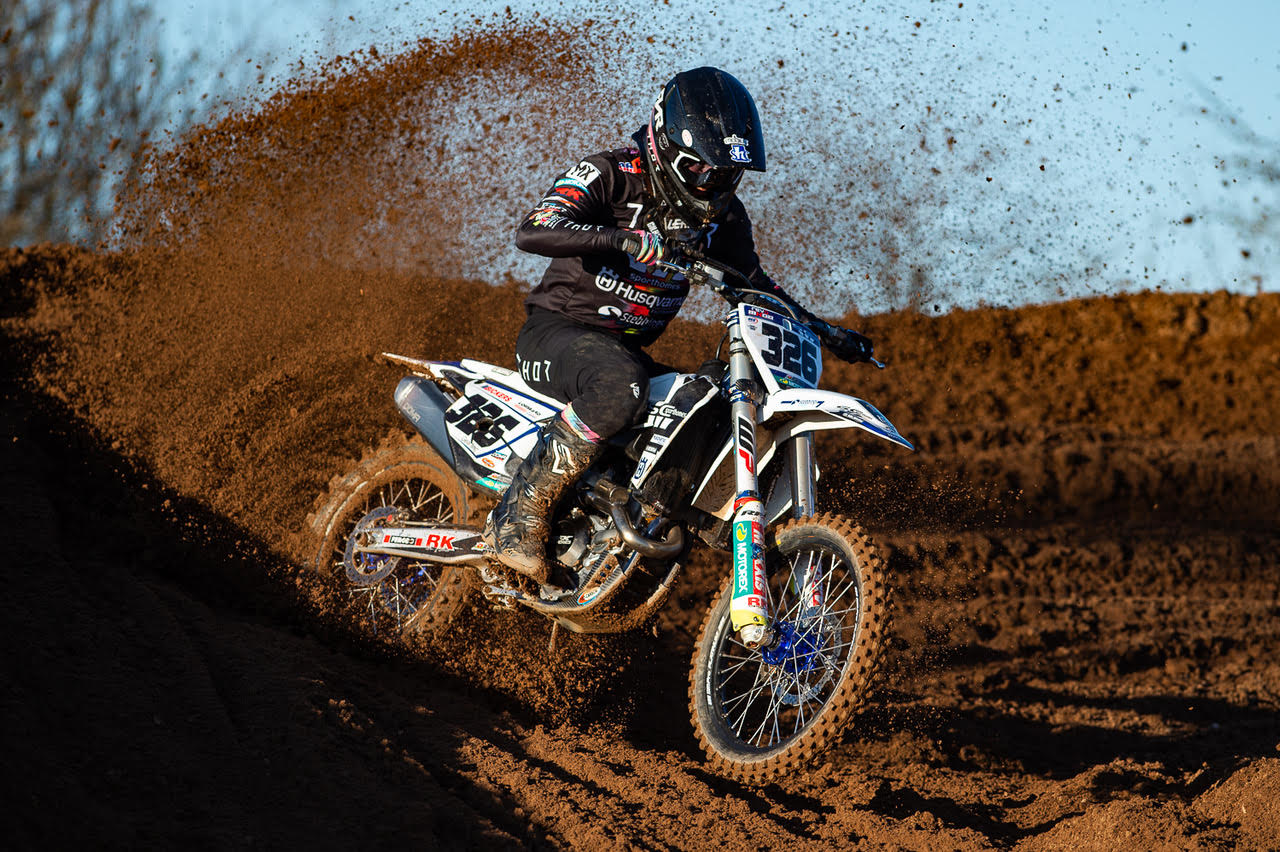 After a tough and grueling first round at Fatcat Moto Parc, the British Motocross Championship powered Michelin MX Nationals from Milwaukee are all set to head to Landrake, Cornwall for round two this weekend (April 29/30). ).
The opening round of the championship offered some great racing on the rough sand circuit in sunny conditions and kicked off the series in style and now everyone will want to build on their start, good or bad. It will be a contrast at Landrake Moto Parc with hard dirt, hills and cambered corners, but there is no doubt that the racing will be just as intense as it was in round one.
Hometown hero Josh Gilbert (SC Sportshomes / Stebbings Husqvarna) will enter the weekend extremely confident, especially after forcefully winning both LyfeLinez Fastest 40 Elite bikes at Fatcat and in doing so taking the lead in the Leatt MX1 Elite class. . Josh has arguably done more laps around Landrake than any of his competitors. He won the MX2 class two years ago beating Conrad Mewse in the process and his confidence will be high. But so will the confidence of Harri Kullas (Crescent Cab Screens Yamaha) who took two second places at Fatcat. The defending champion looks strong and cool as always and took the overall win at Landrake last year with a 1-1 scoreline. Shaun Simpson (SS24 KTM) is currently third in the Leatt MX1 Championship and the Scot is hoping to make the long drive to Cornwall worthy. Now that he won't be racing, World GP's Simpson will be pushing hard to win his first MX Nationals championship. Certainly don't rule out the Crendon Fastrack Hitachi Honda team of Tommy Searle and Jake Nicholls for the win, either. The two riders did not start their championship as they had hoped and they will do everything to catch up on the points. Add the likes of Ashton Dickinson (Talk Template KTM), Jake Millward (Verde Shiloh KTM), John Adamson (ASA United Gas Gas), Petar Petrov (Phoenix Tools/Even Strokes Kawasaki), Martin Barr, Stuart Edmonds (Apico Husqvarna) , Brad Todd (Gabriel KTM) and Glen McCormick (Chambers Husqvarna) in the mix and it's going to be another awesome race day.
In the Apico MX2 Elite class, Jamie Carpenter (GRT Impact KTM) swing out at Fatcat with his first ever pro overall victory and, in some style, going 1-1 to take the red plate to Landrake, a track on which he will feel comfortable and with great confidence. Carlton Husband (Phoenix Tools/Even Stroke Kawasaki) will be hot on his heels as he was strong on lap one with two second places. Calum Mitchell (Fabrican KTM) and Tom Grimshaw (Chambers Husqvarna) sit third and fourth in the championship respectively, tied on 36 points. Lewis Hall (LHR Husqvarna) will have his 2-stroke singing as he tries to build on a strong start and real pace. Much like the MX1 class, the depth runs deep in MX2 and you can never count the likes of Florian Miot (SC Sportshome/Stebbings Husqvarna), Jamie Law (Apico Husqvarna), Jay Hague (Crendon Fastrack Hitachi Honda), Sam Nunn ( Crescent Cab Screens Yamaha), Adam Collings (MotoCycle KTM), Jamie Wainwright (Revo Seven Kawasaki) and young guns Kyle McNicoll (Verde Shiloh KTM) and Alfie Jones (Chambers Husqvarna) all made it to the podium. Add to that the fact that the Apico MX2 Elite class races with the Leatt MX1 Elite class in both Lyfelinez Fastest 40 bikes and you're pretty much guaranteed an awesome race with plenty of intensity and action.
The action doesn't stop there though, there is also top quality youth and adult racing with Syntol Open 85cc, Seven MXY125/250, Moto Connection Clubman MX2, Worx Sports Insurance MX1, Moverde Amateur MX1/ MX1 and RFX Expert MX1/ MX2 classes over both days and they never fail to disappoint. The action is tight and fast with the Milwaukee powered Michelin MX Nationals.
Spectator and camping tickets are available from www.mxnationals.co.uk for £20 for a two-day spectator pass and £10 per vehicle for two-day camping.
MORE READING…