Mother diagnosed with breast cancer obtains diploma and scholarship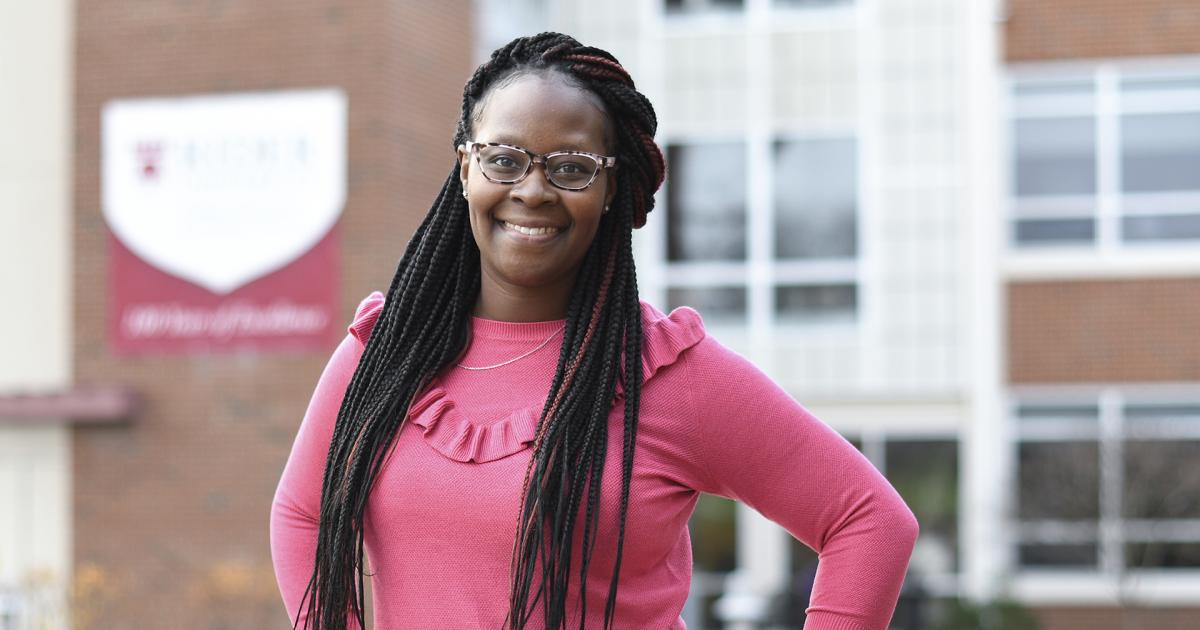 In 2019, she graduated with a BA in English from Kean University. With her self-confidence soaring, Haynes was later accepted into Rider's post-baccalaureate teacher certification program with a Master of Arts in Teaching. The program is designed for college graduates who wish to obtain their initial teacher certification.
A few weeks after being accepted, Haynes was diagnosed with breast cancer. It was the most devastating news she had ever received. With her childhood dream finally within reach, she faced eight rounds of chemotherapy while taking three classes in addition to raising children and stepchildren, including three teenagers, during a pandemic.
With the support of his teachers, counselors and family, Haynes again chose to move forward. Her classes and chemotherapy started the same day. She finished her first semester with all A's and will achieve a 4.0 GPA. "I was weak and my hair was falling out, but I was still able to handle it all," she says.
This semester Haynes, whose cancer is now in remission, taught first grade students at BC Gregory Elementary School in Trenton. Her candidacy as a certified teacher has sparked interest from a number of school districts, including a position that will help alleviate the learning losses students suffered during the pandemic. News of her graduate scholarship arrived in October. The purpose of the Executive Women of New Jersey scholarship is to help recipients achieve their professional and personal goals.
Kathleen Pierce, program director for Rider's Master of Arts in Teaching / Post-Baccalaureate Teacher Certification, says Haynes is a "wise and gentle teacher."
"While independent and fiercely intelligent, Shontisha is also patient and collaborative," Pierce said. "In the classroom, Shontisha has always been a cultivated, impeccably groomed and energetic force. In any academic year, I would be grateful to know a Shontisha Haynes as one of my students. But during these times of pandemic – as she herself suffered the added burden of disease, treatment and recovery – Shontisha was a source of constant grace and strength among us. "