Lewis Turner inquest: moped 'travelling at freeway speed' on New Longton residential road with no helmet strapped on before fatal crash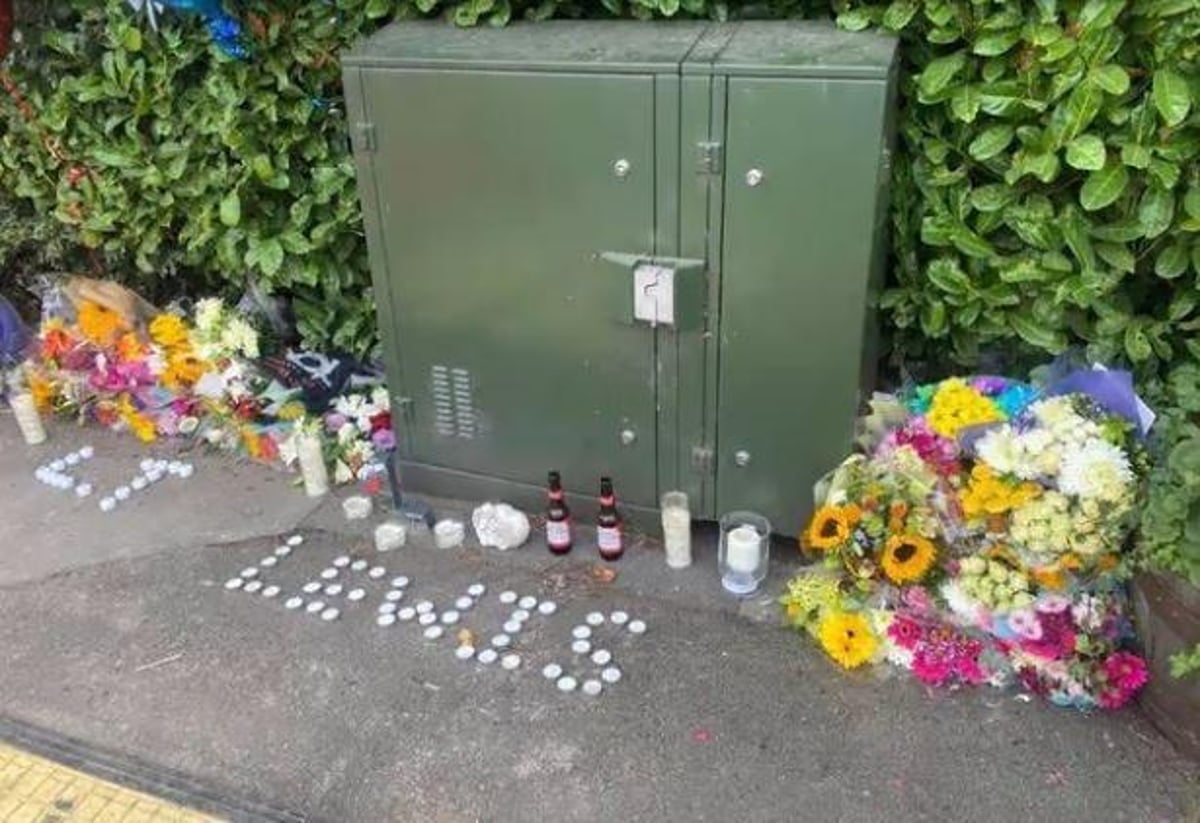 Lewis, 20, of Brindle Street, Chorley, was traveling along Wham Lane, New Longton, to carry out work at his employer's address on the morning of August 21, 2021, when he collided with a Ford Fusion exiting Station Road.
He was pronounced dead at the scene. The medical cause of his death was given as head and chest injuries.
The road has a speed limit of 30mph, but Preston Coroner's Court heard Mr Turner's 125cc moped was traveling between 66 and 69mph, had no insurance, and CCTV showed that when he put on his helmet, he did not fasten the chin strap.
A roadside tribute to Lewis
Giving evidence, police collision investigator PC Jason Coalclough, who attended the scene, said: 'Lines of sight and visibility were all good.
He added: "There was nothing with the road surface or the layout of the road that would have contributed. The sun was not an issue for either driver."
The car and the moped were free from any mechanical defects.
Read more
Read more
Inquiry into the Preston Brick Veil Mosque ends as debate rages over whether the place…
What happened to Lewis Turner?
PC Coalclough said Ryan Young traveled to pick up his grandchildren and CCTV footage showed his car came to a "virtual" stop two to three meters short of the mandatory stop line at the junction. He didn't completely stop before he made the decision to cross.
PC Coalclough estimates that Mr Young would have had a view to his left (the direction Mr Turner was coming from) of around 30m, which would have been around 60m had he been closer to the line of 'stop.
He said not stopping completely was "an inappropriate thing to do" and that he would have recommended pulling out of the junction, but nonetheless said Mr Young would not have seen Mr Turner even if he had stopped at the line.
The officer said: "There was no reason for any driver to believe the motorcycle was traveling at freeway speeds on a residential road.
"He said he looked and the road was clear."
CCTV footage shows that when Mr Young crossed the junction, Mr Turner's bike was more than 70 meters away – beyond visibility of the junction.
The bike was traveling at an estimated speed of 30m per second meaning Mr Turner had no time to take 'realistic evasive action'.
There is no evidence that either driver applied the brakes.
What was the coroner's verdict at the Lewis Turner inquest?
Coroner Richard Taylor issued a traffic collision verdict, declaring a combination of excessive speeds and Mr Young's decision to drive through the junction.
He said: 'One of the tragedies of this is that Mr Turner should not have been on the road.
PC Coalclough agreed, saying, "Yes, that's right, sir."
Mr Taylor added: "Mr Young should have been more careful, however, even if he had seen the bike it is very difficult to estimate the speeds."
Mr. Young was excused from reporting for medical reasons.