Jockey Hector Diaz, Jr. looks to finish as top rider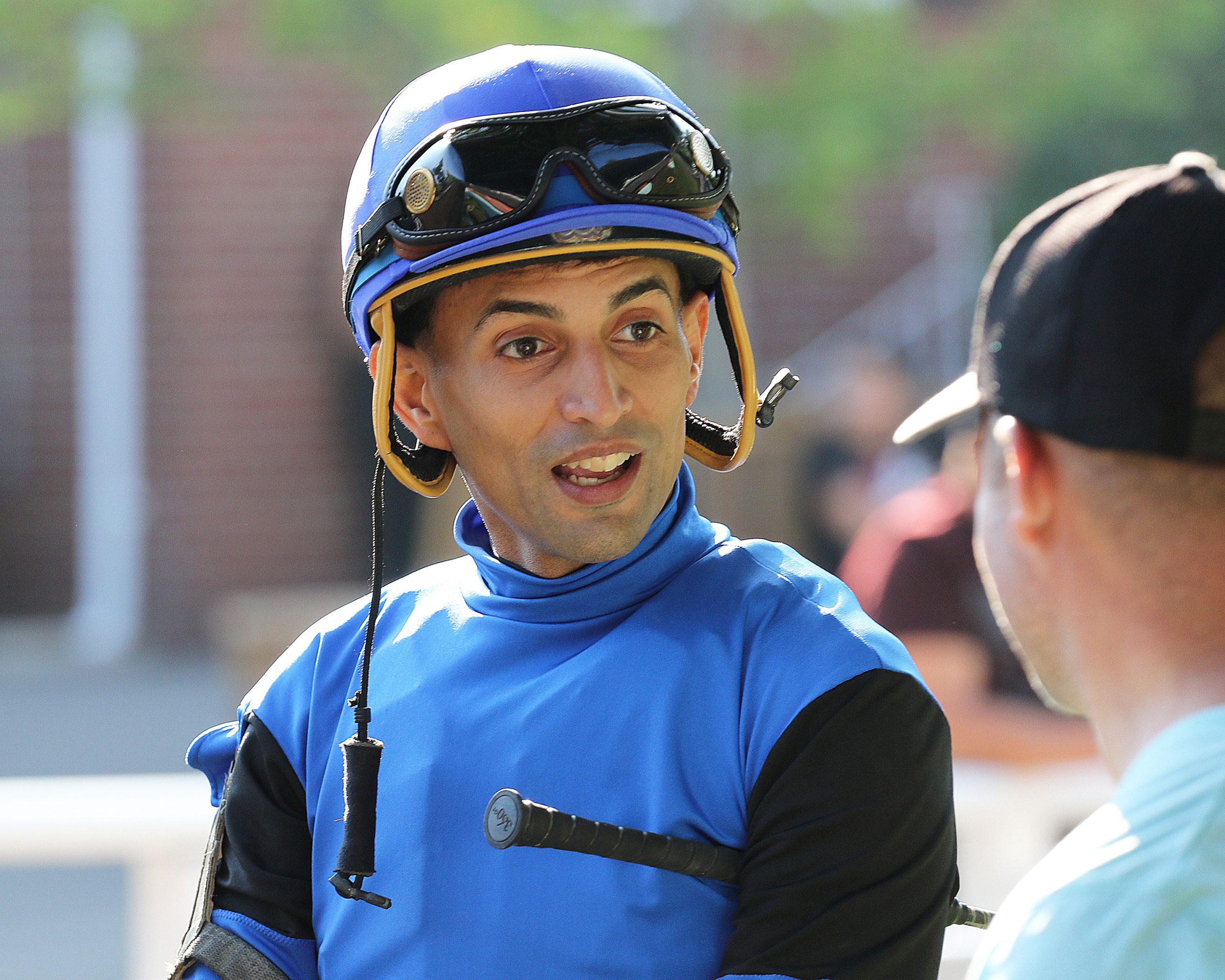 When the Monmouth-At-Meadowlands meet ends this weekend
EAST RUTHERFORD, NJ — After a strong showing at Monmouth Park this summer, jockey Hector Diaz, Jr. was looking for the same for the Monmouth-at-Meadowlands meet. It turns out the 33-year-old Puerto Rican underestimated himself.
Going into the final weekend of off-road competition, Diaz sits atop the rider standings with seven winners out of 23 mounts. He is listed to compete in all six races on Friday, with a closing day for the abbreviated competition on Saturday.
Start time for the first race on both nights is 7:00 p.m.
"I tried to pick up some momentum from the encounter I had at Monmouth Park. I think I had a good meet at Monmouth this year," said Diaz, who finished fifth in the jockey standings at the Jersey Shore Oval with 33 winners. "It was a difficult meeting because it was such a good colony of jockeys this year. But I think I held on.
"I was looking forward to the Meadowlands because I always seem to do well on grass there."
Diaz, who started riding in 2016, says there's something about riding the grass that seems to bring out the best in him.
"I think I'm better on grass because you can win races even if you're not on the best horse," he said. "If you're careful, tactically smart and take advantage of other riders' mistakes, you can win. It's more about giving your horse the best trip on the turf.
"I didn't want to set my goals too high for the Meadowlands because you never know what can happen. But I've been happy so far.
A year after posting a personal-best 104 wins, Diaz sits at 75 for 2022. But he's not putting overtaking last year's total out of reach.
He's been riding in Parx, Delaware, Maryland and the Meadowlands since the Monmouth Park meet concluded and will travel to Florida after the Monmouth-at-Meadowlands meet concludes to ride at Tampa Downs. This meeting begins on November 23.
"I still have a chance to do it," he said of setting a new personal best. "The main thing is to stay healthy. When you're healthy, it comes down to hard work.
Diaz's summer at Monmouth included a pair of stakes victories (the Presious Passion and the Oceanport Stakes) for trainer Chad Brown.
And let there be no doubt: if he finds himself in the lead at the Monmouth-at-Meadowlands meet, despite only seven complete race cards, he will call it a riding title won.
"There are some good riders at this competition, so to finish first would mean a lot," he said. "For me, that would count as a riding title."
Tom Luicci/Monmout-at-Meadowlands
Photo by Bill Denver/EQUI-PHOTO
For more information on Past The Wire's annual Breeders' Cup Seminar, Best of the Game CLICK HERE