Doctoral student Rider named main visionary of the year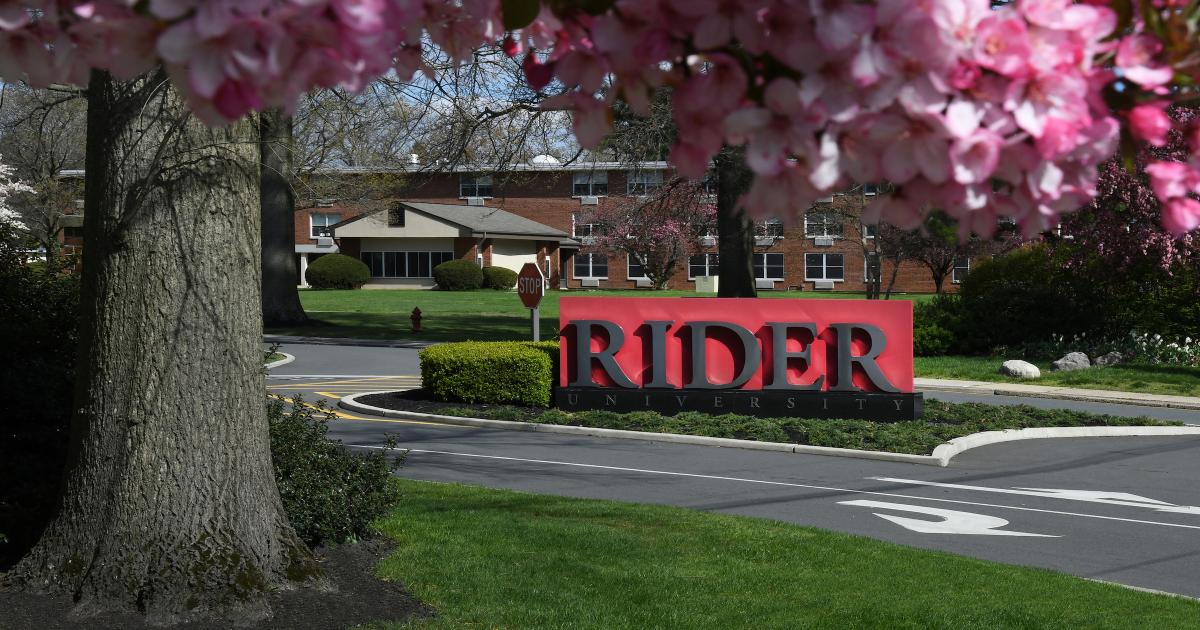 Christopher Turnbull is enrolled in the Rider's Doctor of Educational Leadership (Ed.D) program
Christopher Turnbull, a graduate student in Rider University's Doctor of Educational Leadership (Ed.D) program, has been named Visionary Principal of the Year, Elementary, by the New Jersey Principals and Supervisors Association (NJPSA). Turnbull is the principal of Bear Tavern Elementary School in the Hopewell Valley School District, New Jersey.
"This award means a lot to me because it was made possible by an entire community of wonderful teachers and staff, families and students," says Turbull. "I trust the people I work with, so I'm not afraid to let them run with ideas, share their passions and visions, and do amazing things for our kids."
In announcing the award, the NJPSA cited a long list of initiatives Turnbull has implemented at Bear Tavern. Many of them aim to increase awareness of environmental and sustainability issues. For example, he led the transformation of the school hall into a habitat for trout, tropical fish, hydroponic plants and a yellow-bellied turtle.
It has also formed partnerships with 20 local businesses to help transform the exterior of the building into an outdoor learning zone including ponds, meadows, greenhouses, terraces, walkways and raised beds.
Through these programs, Bear Tavern was named an EcoSchools USA Green Flag, Sustainable Jersey for Schools Bronze Award winner, and River Friendly School by the Stony Brook Watershed Institute.
The achievement Turnbull is most proud of is the school morning announcements. Trying to move away from scripted ads which he felt felt impersonal, he created a new format which included themes like Mindfulness Monday, We Dance Wednesday and Friendship Friday.
When the COVID-19 pandemic triggered remote learning, Turnbull began recording announcements using the Touchcast online platform and broadcasting them electronically. "They have become a way to provide consistent records and a foundation for every student and family, wherever they are," he says.
Brianna Sommers '19, a Rider grad who teaches third and fourth grades at Bear Tavern, says the inspirational messages Turbull delivered at the end of each ad resonated with her.
"Last year, Mr. Turnbull ended the morning announcements with the quote: 'We're all in this together at Bear Tavern. I thought about it and saw it come to life every day," she says. "He created a welcoming, friendly and safe environment for students and faculty to learn and grow."
Shannon Renshaw '21, who graduated from Rider and is now a fourth grade teacher at Bear Tavern, shares a similar sentiment. "Working under Mr. Turnbull has been an incredible opportunity," she says. "Bear Tavern is a magical place where you can take risks, enjoy the outdoors, and have creative freedom in your classroom. This environment stems from his enthusiasm and love for education.
Turnbull has been in education for 22 years. He started as a teacher in the Lawrence Township School District, where he held several classroom positions, before becoming a social studies supervisor and then principal of Lawrence Intermediate Lower School and Ben Franklin Elementary School. He has held his current position with Bear Tavern since 2015.
In 2020, Turbull decided to pursue his Ed.D. so that he can better serve the students of his school. "My main goal is to keep learning, improving and getting better," he explains. After considering a number of programs, he decided Rider was the best choice. "I loved the structure of the program and the emphasis on practical scholarship. Everything we do, learn and study is directly related to teaching and learning and is rooted in authentic educational contexts.
Dr. Leonard Goduto, director of Rider's Ed.D. program, says, "Chris is a very caring and dedicated leader. He has expressed concern for the social and emotional well-being of his students and by researching this topic he will be able to have a greater impact in this area."
Turnbull is currently working on her dissertation and hopes to earn her doctorate in the spring of 2023. So far, her Rider experience has exceeded her expectations.
"Each teacher was caring and supportive and pushed us to think about current issues and best practices in a way that helps us in our day-to-day work," he says. "The readings and assignments were interesting, relevant and helped us think systematically about how to make a positive impact in our current positions. I am part of an amazing cohort and have met many accomplished and aspiring superintendents, teachers, and leaders.
While he is thrilled to have received the award, Turnbull is even more excited about what can still be achieved. "I believe that when students and staff feel confident, safe and supported, there really is no limit to what can be achieved, regardless of resources, limitations or obstacles."
As part of the award, Turnbull also receives $7,000 to be used by his school, and he is currently looking to make the best use of those funds. "I plan to do a lot of listening and planning because $7,000 can have a big impact. I know we are going to use it to do something very exciting for our students.