Classic Car Show Celebrates Low Rider Culture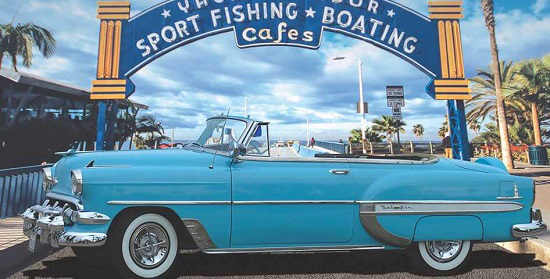 By supervisory staff
September 8, 2022 – More than 200 classic cars, some dating back to the 1930s, will arrive at the Santa Monica Pier on Saturday for a celebration of Los Angeles' famous low rider culture.
Presented by the Pico Youth & Family Center (PYFC), the 2nd Annual Santa Monica Classic Car Show is free to the public and runs from 10 a.m. to 4 p.m.
The event will benefit youth services and after-school programs for underserved youth in Santa Monica and Los Angeles County, organizers said.
The family show, attended by more than 1,000 people last year, brings "unity and awareness to the community that lowriding culture still thrives on the Westside of Los Angeles."
The cultural celebration comes "at a time when disadvantaged residents of all backgrounds, especially Latino and African American residents, are being pushed out of Westside communities due to gentrification," said council member Oscar de la Torre. municipal.
"We believe that unity, awareness and visibility are needed more than ever," said de la Torre, who helped originate the event. "This motor show is necessary to celebrate the cultural diversity of our region which is on the verge of extinction."
This year's live entertainment features Los Angeles-based bands and special guest DJs, including House of Vibe, DJ Demo, DJ Ernie G, DJ Ed-Vinyl and Santa Monica Ballet Folklorico.
Food will be provided by The Albright, as well as unique-item vendors, organizers said. There will also be raffle prizes.
"Through this family-friendly event, we plan to educate and inspire everyone, especially our youth, to take pride in our culture and help continue this beautiful art form we know as of low rider culture," said Charlie Chacon, creator. from "West Los the Documentary".
All solo riders and car clubs can register online for $40 or $50 at the dock on Saturday. Arrival time of 7:00 a.m. to 9:00 a.m. will be strictly enforced.
For more information, email [email protected] or call (310) 592-9848.