British MX: Racing returns to Blaxhall in April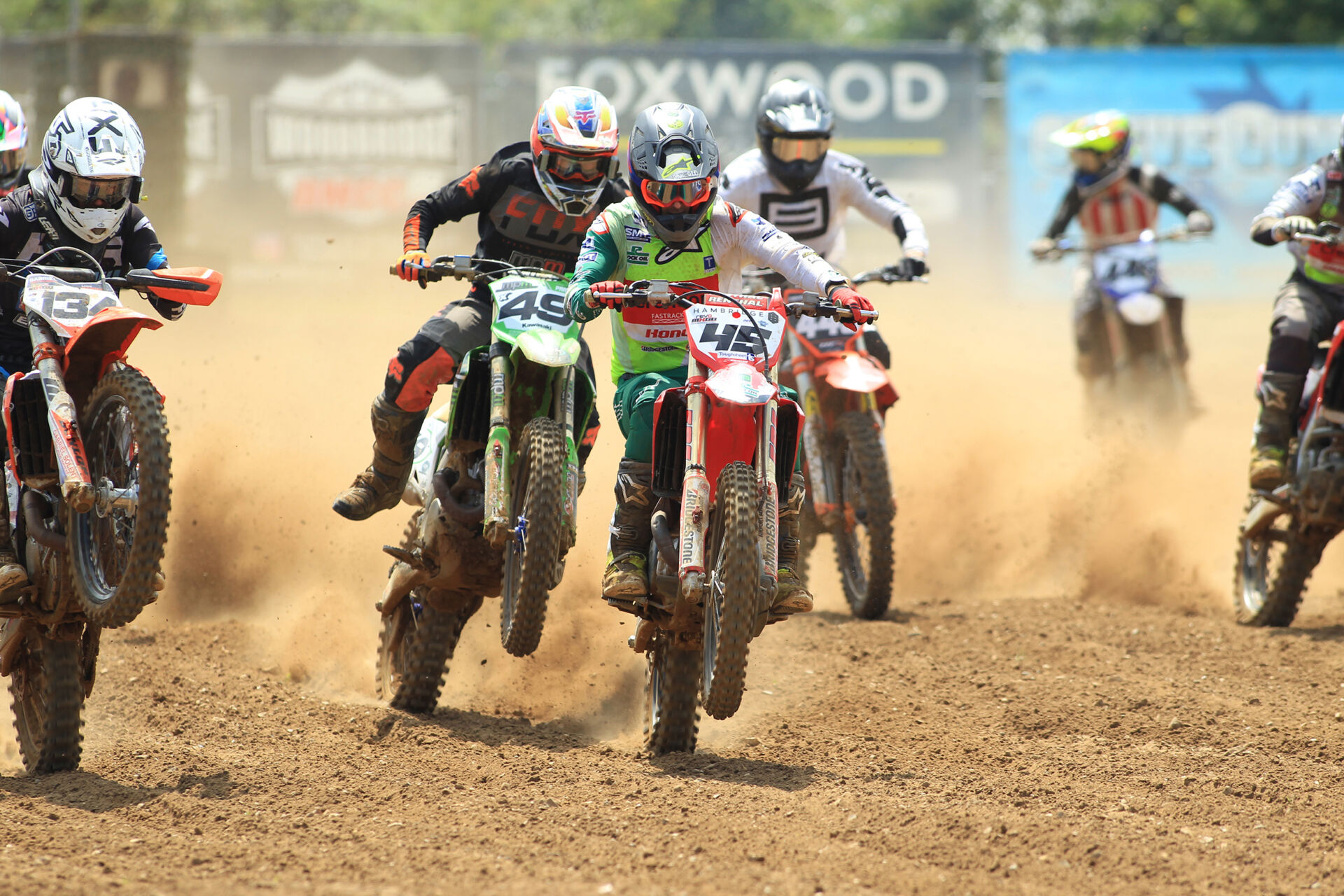 On Sunday, April 24, the Woodbridge DMCC will host its first motocross meeting of the 2022 season, with round two of the NGR Championship as well as a lineup of 160 expert and junior riders competing in an exceptional 15 race program that has been kindly sponsored by GH Motorcycle and GB Finch.
Woodbridge and the DMCC have been busy preparing for an exciting and action-packed year at their Blaxhall venue in 2022. Over the winter months the club have reversed the track layout for the new season and it will be the first time the track has run in this direction since 2010.
The meeting will include round two of the NGR Over 30 Championship which will see Tim Clark arrive at Blaxhall leading the Championship ahead of Robert Baldry and Lee Powell as he looks to extend his Championship lead. This year will be the 34th year of this popular series which was started by the late and much missed Nigel Read.
Alongside the NGR championship, four groups of expert and junior riders will be present. Among the expert riders competing is Ipswich-based British Championship rider Jake Nicholls, along with other local British Championship riders such as Sam Nunn, Tom Grimshaw, Calum Mitchell and local promising youngsters including Bayliss Utting, Wal Beaney and Will Farrow.
Other pundits include local regulars such as Luke Parker, Ben Cole and Declan Whittle. With over 130 junior riders competing alongside the experts, there is sure to be plenty of action in the day's 15 races, so be sure to buy your tickets online now for the event on the website. of the club, the Facebook page or at https://www.eventbrite.co.uk/e/expert-junior-and-ngr-motocross-event-tickets-252318570637.
All the action starts at 9:15 a.m. with the first race starting block right after practice. Admission
prices are £10 for adults and £5 for unaccompanied children with Blaxhall Circuit located
using postcode IP17 1LG.
MORE READING…