Attacker stabs dead biker on moving motorbike, caught at Savar checkpoint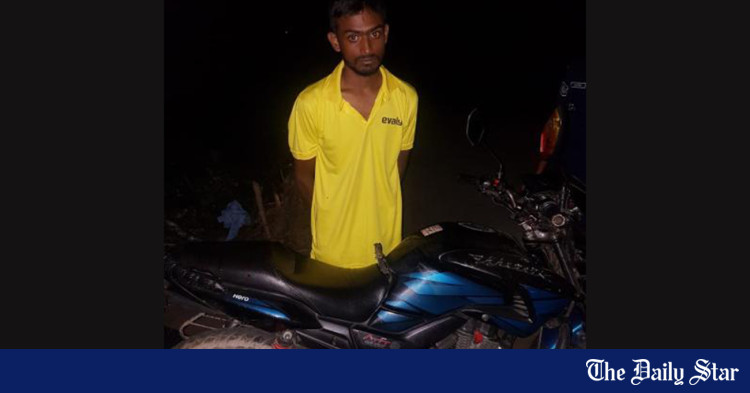 Photo: Courtesy of the police
">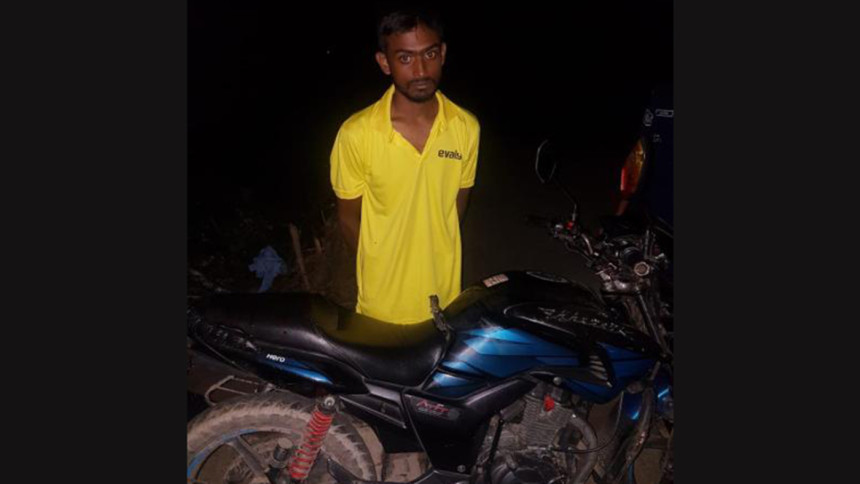 Photo: Courtesy of the police
An assailant, posing as a commuter, stabbed to death a carpool biker on a moving motorbike in the Pallabi area of ​​Dhaka early in the day and attempted to flee with the bike.
The deceased was identified as Raja Mia, (34) from Sherpur district.
Savar police arrested suspected killer Kawsar Ahmed (22) at a checkpoint in Birulia area after seeing the bloodstained motorbike, Parvez Islam, officer in charge of Pallabi police station, told the Daily Star.
"During interrogation, he admitted to killing a biker in Block:Dha at Mirpur-12. Savar Police informed us and we recovered the body," he said.
Photo: Collected
">
Photo: Collected
The body was sent to Shaheed Suhrawardy Medical College Hospital morgue for an autopsy.
The OC said Kawsar rented Raja's motorbike for 150 Tk in the name of going to Gabtoli area from Kalshi intersection around 1am.
As the motorbike reached Block:Dha at Mirpur-12, Kawsar – sitting in the passenger seat – pulled a box cutter from his bag and slit Raja's throat, the police officer said, adding that they were all both fell on the road immediately.
Kawsar then fled with the bike.
Kazi Mainul Islam, Officer in Charge of Savar Police Station, said they occasionally set up checkpoints in the Birulia area at night to check vehicles.
"We had no prior information. We arrested him (Kawsar) when we saw blood on the license plate of the bike," he said.