ADAS for motorcycles: Spark Minda will launch a driver assistance system by 2024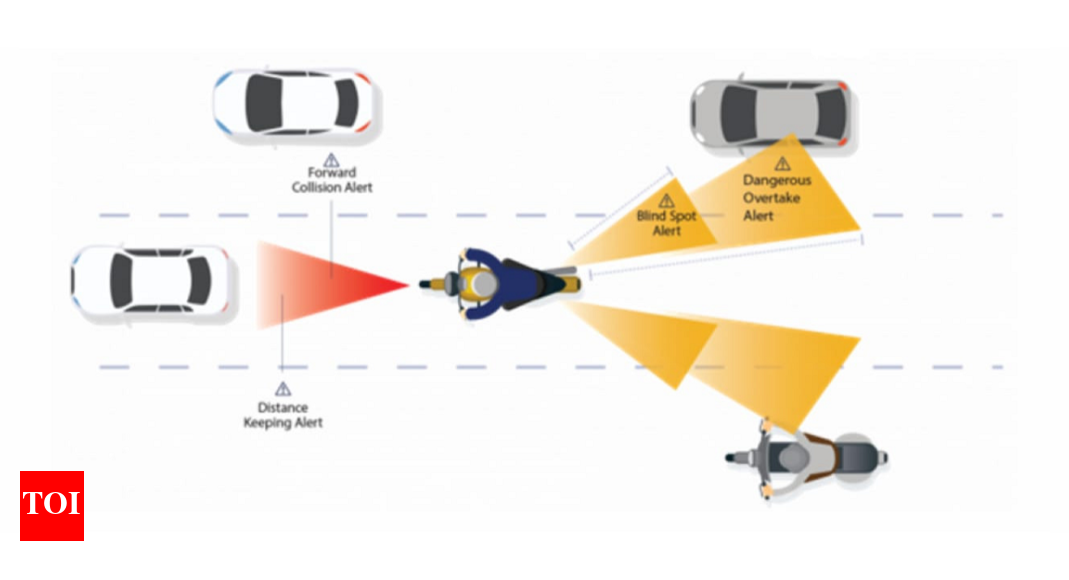 Minda Corporation, the flagship company of Spark Minda, announced in April 2021 its partnership with Israeli company Ride Vision, a driver assistance system solutions company. As part of this partnership, Minda will bring Ride Vision's Collision Avoidance Technology (CAT) to India. Now the company has been working on a version of the system which has been developed to be more suitable and affordable for the Indian two-wheeler market.
We had a chat with Suresh D, Group CTO, Spark Minda to learn more about the company's Intelligent Driver Assistance System (iRAS), which is scheduled to launch by 2024.
Suresh D begins by explaining that the project has its roots in the fact that (according to government data) 65% of accidents in India involve two-wheelers. The iRAS will be a pre-warning system for two-wheelers, an industry first in the country.
However, he adds that the system is currently more aimed at two-wheelers used for interstate or cross-country travel (which would include high-end bikes – 200cc and up). A more affordable version can be built with fewer features for smaller bikes. This will be the second phase of technology development.
The system is developed in conjunction with Ride Vision's core platform and Minda's apps. The iRAS uses front and rear cameras, sensors on each side, a speed sensor, a GPS antenna and an ECU. It can warn the driver with forward collision warning, distance-keeping warning, blind spot warning and dangerous overtaking warning.
Minda's ADAS for two-wheelers is currently being tested with three OEMs on motorcycles in the 300cc and above segment. Suresh D also tells us that installing iRAS on a motorcycle would increase the cost of the vehicle by around 3-4%.
Besides acting as a warning system to avoid accidents, continues Suresh D, Minda's driver assistance system can also be used for calculating insurance premiums, thanks to the digital recording of the journey. and incidents on the road.