2022 student speakers focus on resilience and growth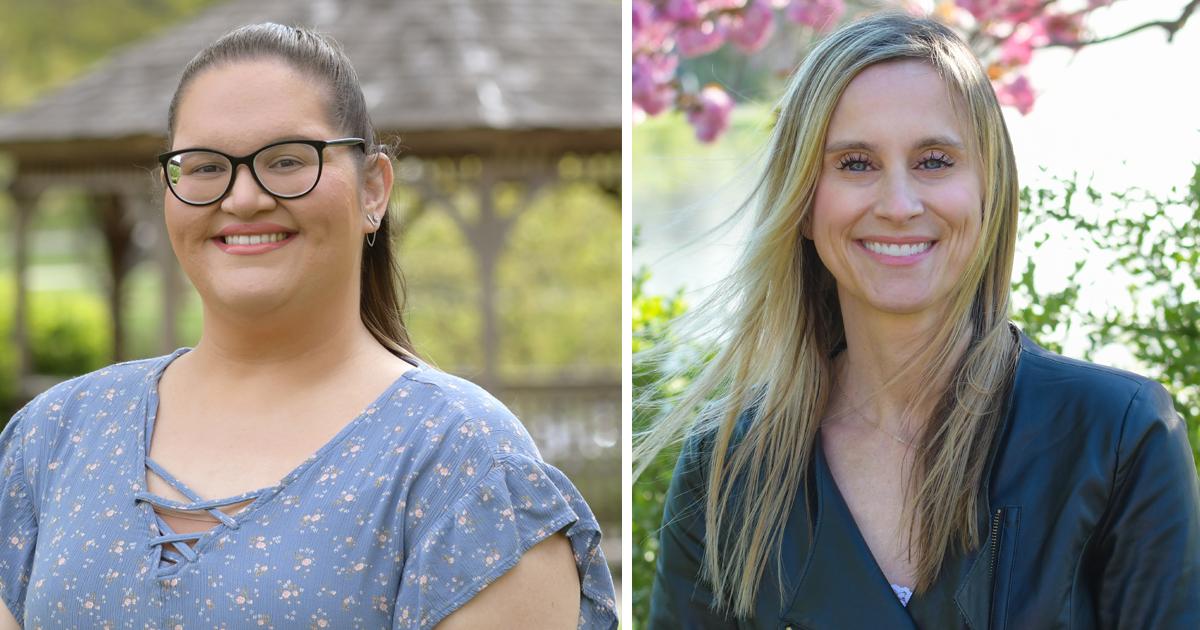 Senior Juliana Ortiz, a communications major, will deliver the student address at the undergraduate graduation ceremony on May 14.
Ortiz will speak to his fellow graduates about their strength and resilience, especially over the past two years. In her speech, she notes that every graduate student has not only lived through a global pandemic, but also 9/11, the wars in Iraq and Afghanistan, the Great Recession, four government shutdowns, riots on Capitol Hill, and the war in Ukraine. .
A non-traditional student, Ortiz has shown her own resilience in her academic journey. She transferred to Rider from Middlesex County College almost a decade after she was originally scheduled. Ortiz took a break from school to care for his mother who was battling breast cancer.
It was when she first visited Rider with her mother in 2010 that Ortiz decided she was going to college.
"When I received my acceptance letter, I felt like I was fulfilling a dream I had had almost 10 years earlier," Ortiz says.
Ortiz was a member of Team Rider's Model United Nations, the Multicultural Student Leadership Institute, and the Latin American Student Organization, where she served as president of public relations. After graduating, Ortiz will pursue a master's degree in international and cross-cultural communication at the University of Denver, where she received a graduate teaching assistantship. She hopes to one day work for the United Nations. No matter where she ends up, she won't forget her roots.
"The same way I'm forever a Jersey girl, I'm forever a Bronc," Ortiz says.
Jennifer Fiander '97, a graduate student in the Masters of Business Administration, will deliver the student address at the graduation ceremony on May 12.
Fiander, who serves on the board of directors at L'Oréal's Franklin manufacturing facility, will speak to fellow graduates about the power of their words and actions to make a difference in the world. His speech includes part of an assignment his 13-year-old daughter, Sophie, wrote about Fiander's journey to earning his MBA and his growth mindset, his ability to take on new challenges and learn from them. lessons.
Fiander has a special place in her heart for Rider, having completed her bachelor's degree in communications at the University 25 years ago, while serving as president of the Zeta Tau Alpha sorority.
During his time as a Bronc, Fiander has formed personal relationships with students and faculty that go beyond the classroom.
"What I take away most from Rider are the teachers, their accessibility and their focus on the whole person," says Fiander. "Developing soft skills is where I thrived because these teachings focused on the power of being human."
Rider University's undergraduate opening will be May 14 at 2 p.m. at the CURE Insurance Arena in Trenton, New Jersey. Entrepreneur Paul Muller will receive an honorary doctorate of commerce. The graduation ceremony will take place on May 12 at 6 p.m. at Rider's Alumni Gym. New Jersey Department of Health Commissioner Judith Persichilli will receive an honorary Doctor of Humane Letters.
For more information on Commencement, visit rider.edu/commencement.