2021 review: the year of the Rider in the news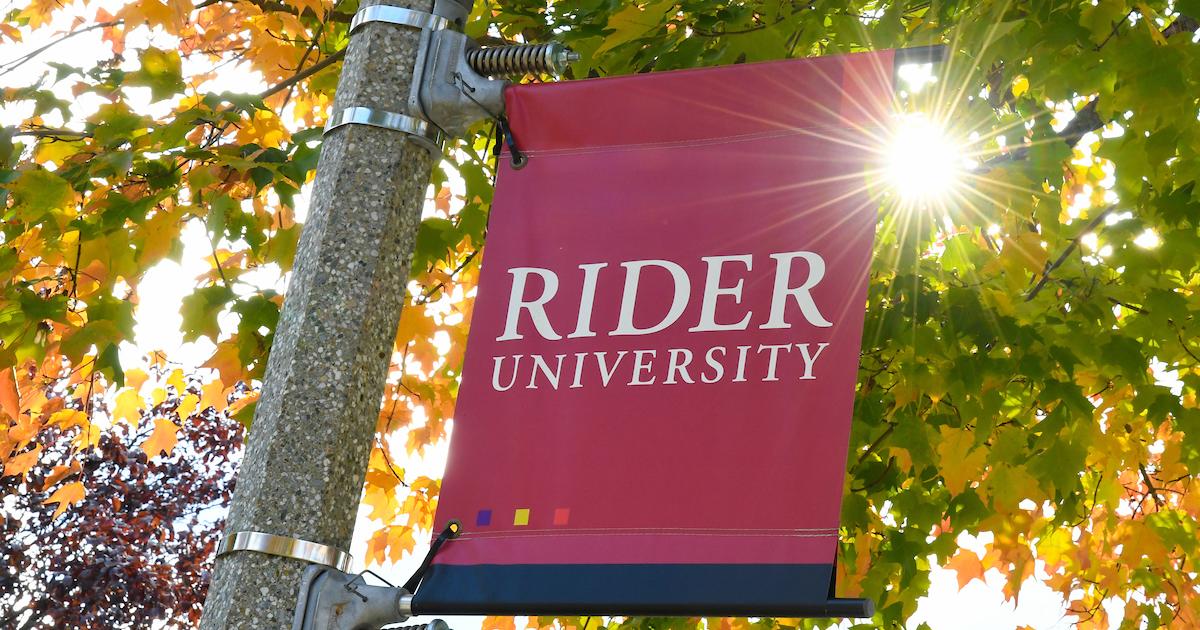 As the coronavirus pandemic enters its second year, it continues to play a role in Rider's operations and activities and in the lives of its students, faculty, staff, and alumni. The virus persisted even as we learned to live with it, to continue our work and to pursue our dreams.
In this context, this is what made the news in 2021 at Rider University.
In-person campus operations resume
Predicting the next stage of the pandemic has proven to be anything but easy. Still, Rider optimistically announced in March that he would resume intensive in-person instruction, residential housing, and on-campus activities and events in the fall, which he did. And thanks to the cooperation of students, faculty and staff, as well as an effective vaccine, the return was largely safe and successful, even study abroad has made a comeback.
These 3 Broncs received their vaccine and free lessons
With the return to campus, Rider announced that he would randomly select three students
who submitted proof of COVID-19 vaccination to receive free tuition for the 2021-22 academic year – meaning three lucky Broncs started the fall semester fully vaccinated and with their tuition fully paid. (One of the originally selected students, Carol Curtis '69, '11, asked Rider to pick someone else. And that's just the beginning of her inspiring story.)
New faces
The resumption of on-campus operations hasn't been the only major change from 2020. The new school year has brought a new class of freshmen, new faculty, and new administrators. Rider also announced that he had appointed his inaugural First Vice President of Diversity, Equity and Inclusion/Chief Diversity Officer, Barbara J. Lawrence, who started in September.
Return to performances and in-person events
After a year or more of hiatus, the return of performances and live events to Rider has been warmly welcomed. The Westminster Choir has resumed live public performances after a 20-month absence due to the pandemic.
On campus, theater, musical theater and dance also marked their return in the fall, and in December, An Evening of Readings and Songs resumed a beloved tradition of the annual vacation. Off campus, as theaters across the United States began to reopen to patrons, alumni joined the cast of numerous North American Broadway tours.
Go Broncs!
Welcoming live audiences wasn't just for the performing arts. After two championship seasons in the first half of the year, for volleyball and baseball, Rider Athletics announced in August that spectators would once again be allowed at home indoor and outdoor sporting events.
Cranberry Investment Launch
Even as Rider navigated the pandemic, he never wavered on his longstanding commitment to providing students with transformative experiences that lead to career success.
In April, the University launched a new program called Cranberry Investment which guarantees undergraduate students who fulfill their responsibilities to obtain an entry-level job related to their field of study or to be accepted in a college or vocational school within six months of graduation.
Change the Van Cleve house to a home for the alumni
In October, Rider announced he would remove the "Van Cleve" name from an 18th-century house on campus after it was discovered that its namesake, Benjamin Van Cleve, supported slavery. Van Cleve, a Revolutionary War veteran and statesman, held slaves as a private citizen and spoke out in favor of slavery and tightened restrictions on enslaved peoples as a New York lawmaker. Jersey at the turn of the 19th century.
"By the standards of his time or ours, Van Cleve's actions and attitudes have no place in the Rider community," said President Gregory G. Dell'Omo, Ph.D. , and John Guarino '82, Chairman of the Board of Rider. directors in a joint statement announcing the name change.
Top Rankings
This year, Rider continued to receive excellent rankings from US News and World Report, The Wall Street Journal, and the Princeton Review, among others. By these organizations and publications, Rider has been named the best value school, #27 among regional universities in the North, one of the best for social mobility and for having one of the best business programs undergraduate. And for the 12th consecutive year, Rider has been recognized as one of the nation's most environmentally friendly colleges by Princeton Review's Guide to Green Colleges.
Science support
As Rider eagerly awaits the opening of the new wing of the Science and Technology Center next spring semester, the sciences haven't stopped. New tracks in software engineering and artificial intelligence were launched this semester in the Department of Computer Science and Physics, and several top grants were awarded this year to support ongoing faculty research.
Federal grants included a $1.6 million grant from the U.S. Department of Energy to support Dr. Kerrie Sendall with her collaborators at the Smithsonian Environmental Research Center and a $93,133 grant from the National Science Foundation to support Dr. Daniel Druckenbrod as part of a university multi-project program. Sendell will use the grant to study the effects of climate change on salt marsh plant communities in Maryland and Druckenbrod to generate data on how the climate has changed over time in Southeast Asia over the past 500 years. to the last 1000 years.
Ongoing legacy
What made the new wing of the Science and Technology Center possible was last year's $4 million gift from Michael J. Hennessy '82, a dedicated alumnus and former trustee. died November 21 at age 61. Next semester, the building will be renamed the Mike and Patti Hennessy Science and Technology Center. It's not the only legacy that will live on at Rider.
In March, Rider announced the first recipient of the Jonathan Yavelow Endowed Scholarship, a fund created by more than 120 alumni, colleagues and friends to honor the beloved science teacher who died in October 2020 after teaching Rider for 38 years. . Biology major George Afoakwah will use his award to further his education at Rider to fulfill his career aspirations in molecular biology or cardiology.
On Veterans Day, Rider dedicated the campus Veterans Affairs office to Dr. Eugene Marsh '13, '18, '21, an avid student, war hero and dedicated veterans advocate who died in January of complications from COVID-19. The Dr. Eugene Marsh Center for Veterans and Military Affairs is the first space at the University to be named after a black alumnus. Over 150 of Marsh's family and friends raised funds to renovate and rename the office.
Donors are mobilizing
Overall, since the start of the pandemic, Rider has raised $31 million from his followers. This includes more than $13 million in the last fiscal year, which ended June 30. Rider saw a 19% jump in the total number of alumni, as well as an increase in giving among its younger alumni. This group, known as BOLD alumni or Broncs of the Past Decade, contributed 89% more this year than last, with the number of younger alumni giving more than 30% higher.
Of the totals raised this year, donors have given $10 million in restricted funds, which are used for specific purposes and often reflect the passion and commitment of the donor.
Passion. Goal. Commitment. Just what we'll need to deliver on the promise of 2022.